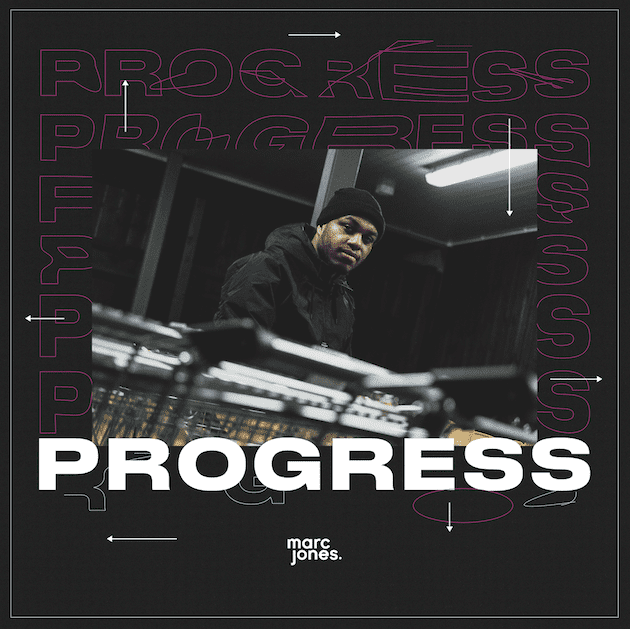 Marc Jones shares music video for introspective single 'Progress'
His transformative lead single 'Progress', taken off his Progress EP echoes with a positive message as it shines light on hard work and perseverance. The single has been paired with an enthralling music video premiered via The Hype Magazine. The visuals illustrate the notion that progress is relative as it portrays two different end goals and even though the end goal may differ it's still progress. 
Executively produced by RP9 (Chip, AJ X Deno, Sophia Grace), the EP features 6 tracks of varying moods and topics – sharing a plethora of his own truths and experiences and invariably taking us on his journey of 'Progress' through life.
Whilst his gritty delivery, baritone vocals and the variance in ominous, trap-tinged instrumentals against the more melodic and introspective joints make for a weighty rap record, the eradication of smack talk and crud almost fails to register as you get lost in his lyrical stories. The refreshing vibe of positivity, 'Progress' and inspiration is subtle, there's no rags to riches story or preaching here but more of a welcomed point of view and frame of mind.
Hailing from Croydon, a part of the world that's become synonymous with gangs and violence, Marc's aim is to expose people to something different and finding himself as the face of Spotify playlists and racking up ½ million streams on the first single from the EP 'Real', he's certainly delivering what he intended to.
Delve in to the world of Marc Jones as he takes you on a journey of 'Progress'. Stream, download and buy the EP.