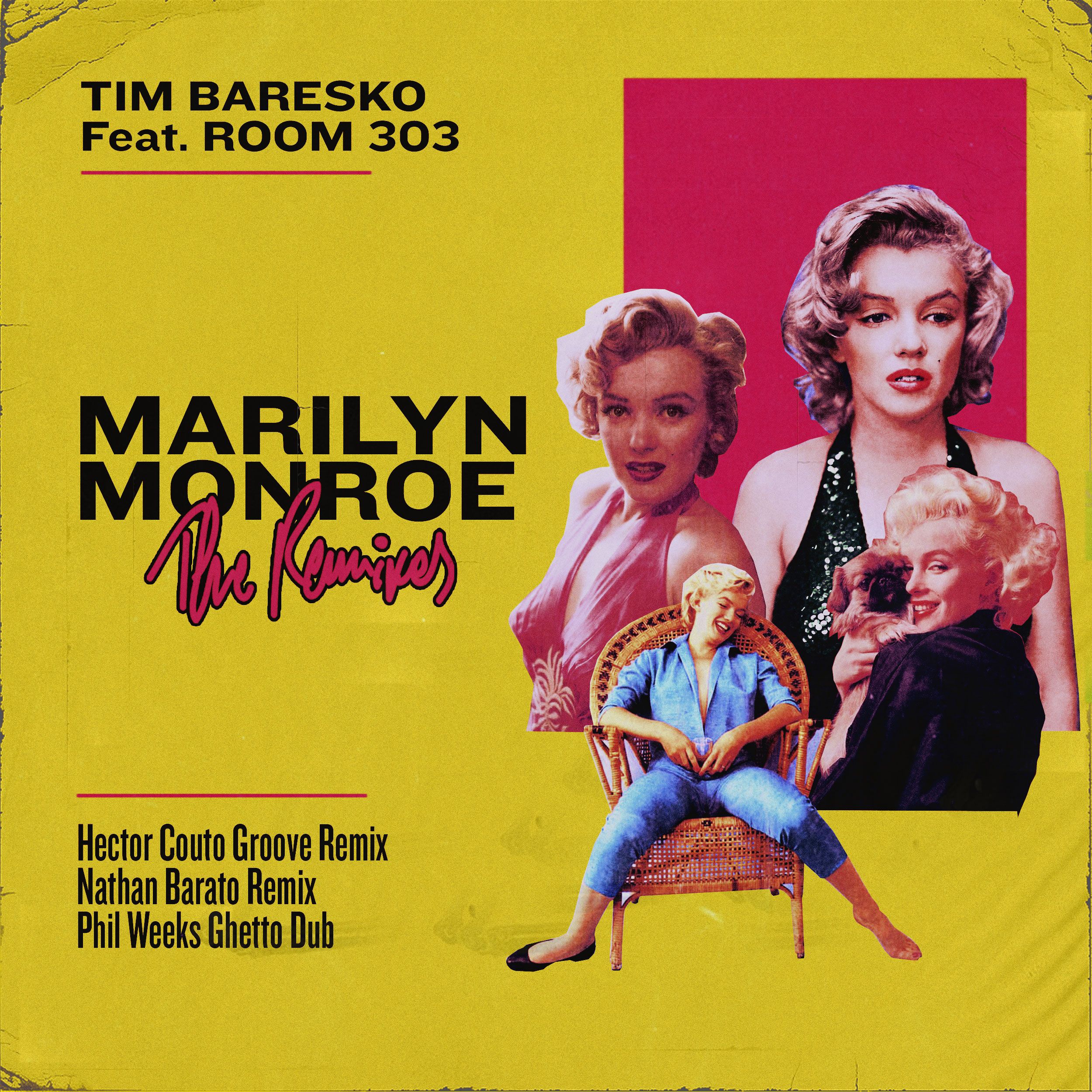 Tim Baresko ft. Room 303 - Marilyn Monroe (The Remixes)
Released on Amine Edge & DANCE's CUFF label two years ago, Tim Baresko's 'Marilyn Monroe' gets remixed by Nathan Barato, Hector Couto and Phil Weeks.
Since releasing the renowned 'Marilyn Monroe' on CUFF two years ago, Tim Baresko has gone on to appear on labels like Cajual, MadTech, Safe Music, Strangelove Recordings and Shiba San's Basement Leak. One of the label's most ground-breaking tracks in recent years, founders Amine Edge & DANCE have now invited three heavyweight producers to remix the French producers seminal cut.
Roush founder Hector Couto's up first, incorporating growling bass and an intricate rhythm before echoing vocals are added to the equation. Hot Creations and Paradise Ibiza regular Nathan Barato is next, bringing a bouncy groove, sultry low-end and a stabbing synth melody before Robsoul label boss Phil Weeks's 'Ghetto Dub' concludes the release with subtle acid squelches and meandering percussion.
Tim Baresko feat. Room 303 'Marilyn Monroe (The Remixes) drops on CUFF on 13th October 2017.
Tracklist:
1. Marilyn Monroe (Feat. Room 303) (Hector Couto Groove Remix)
2. Marilyn Monroe (Feat. Room 303) (Nathan Barato Remix)
3. Marilyn Monroe (Feat. Room 303) (Phil Weeks Ghetto Dub)
www.twitter.com/thisiscuff
www.facebook.com/thisiscuff
www.twitter.com/TimBaresko
www.facebook.com/TimBaresko