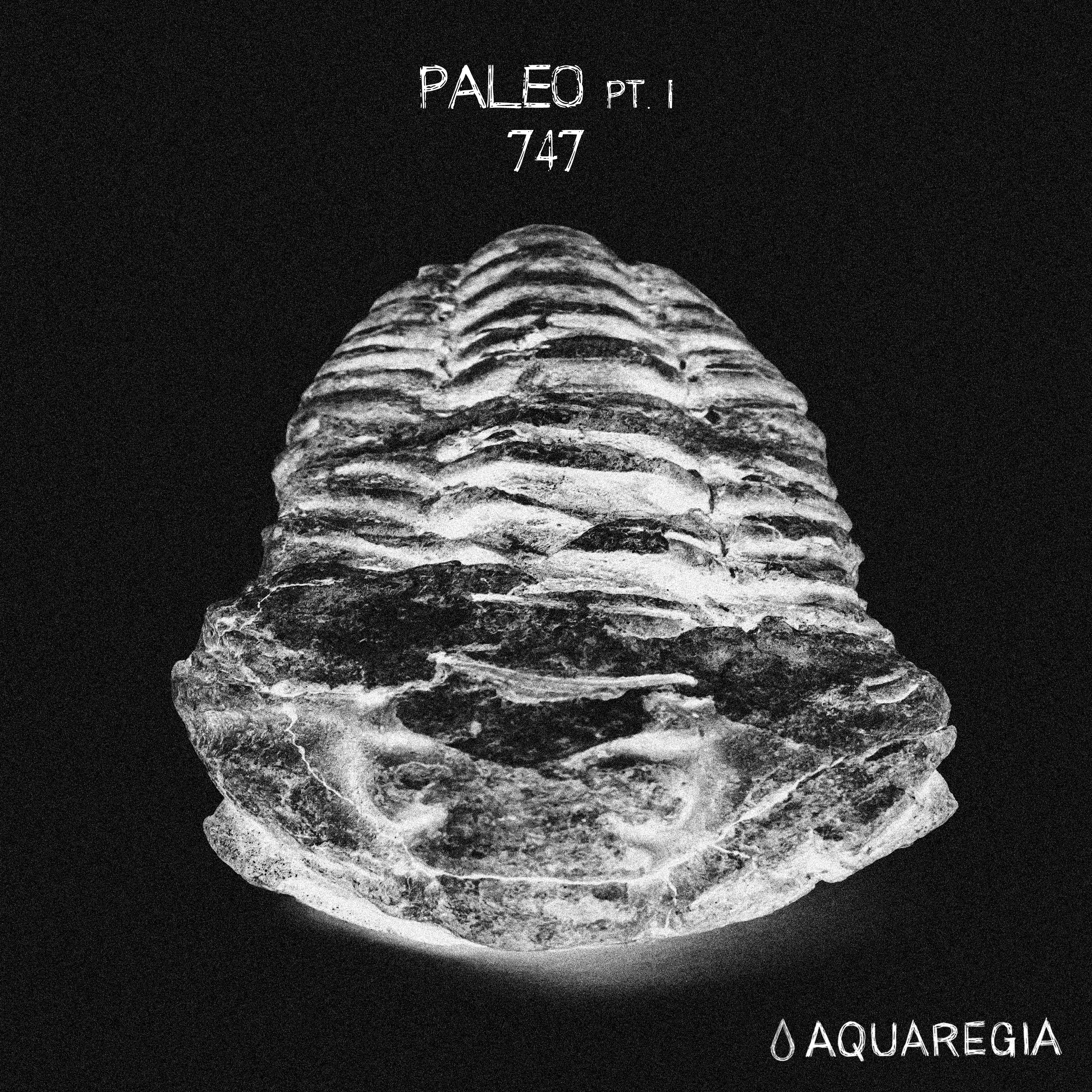 747 - Paleo Pt. 1
Canadian techno label Aquaregia build on their reputation for deep, hypnotic techno with the launch of The Paleo Series, a four part project that explores the geological past of our planet through acid. Behind the first EP is 747, a young artist from Vancouver known for his succulent brand of acid-infused techno.
Starting at the age of sixteen, he began experimenting with decks at his friend's family's nightclub and it quickly developed into a strong passion for electronic music. Intrigued by the world of synthesis and sound design "he became fascinated with a filter resonance's delicate balance between flat and harsh," and it is that which defines his innovative musical output.
The masterful 'Cretaceous' begins the journey with warm pads enveloping lush landscapes and shallow, biodiverse seas. It is a perfectly dubbed out techno roller with yawning chords that bring light to the bottom of this particular musical ocean.
The equally fascinating 'Cambrian' launches us even further back in time, with a primitive pounding kick and a boiling acid frenzy exemplifying the turmoil of Pangea's dissection. The organic, raw intensity of the period is stressed; swarms of trilobitesscurry in shallow prehistoric seas and when heard on the dance floor, it is sure to frazzle brains.
This is an EP as interesting and accomplished as it is conceptual, and starts off a sure to be brilliant series in style.
Tracklist:
1. Cretaceous
2. Cambrian