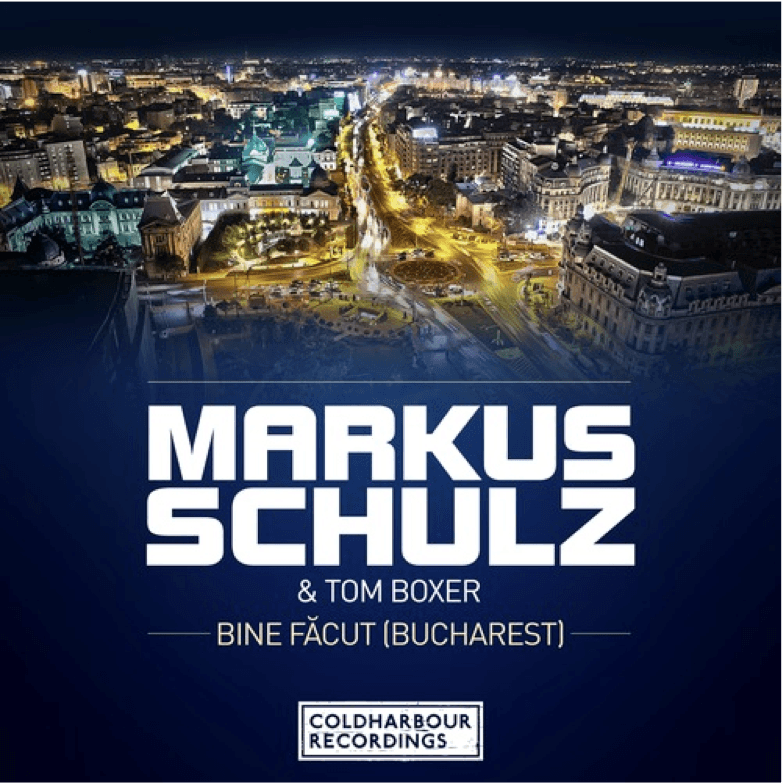 MARKUS SCHULZ – BINE FĂCUT (BUCHAREST)
In January 2015, Markus Schulz transported us to South Beach's 'Bayfront (Miami)'. For February's monthly instalment of Schulz's ambitious 'City Series' concept, he teams up with Tom Boxer to descend upon a city rich in art, architecture, and culture. This time, the Romanian capital of Bucharest is under focus, with its track titled 'Bine Făcut', which translates to 'well done'.
As one of the phoenix cities of the dance music industry, 'Bine Făcut (Bucharest)' explores its deep historical heritage. Teaming up with well-respected Romanian producer, Tom Boxer, the single combines an interestingly brooding melody with sinister basslines for maximum dancefloor effect.

For the past eight years Markus has created a mix compilation and dedicated it to one city that inspired him that year. Switching things up in 2015, Markus' 'City Series' sees the American release a new track each month, paying homage to a city he'll be playing at during that month. Schulz will be recording elements of the live show and utilizing sounds of the venue to complete the forthcoming compilation titled 'Markus Schulz – World Tour 2015'.

Stay tuned for more 'City Series' release announcements and information on Markus' upcoming tour dates, both solo and as New World Punx.