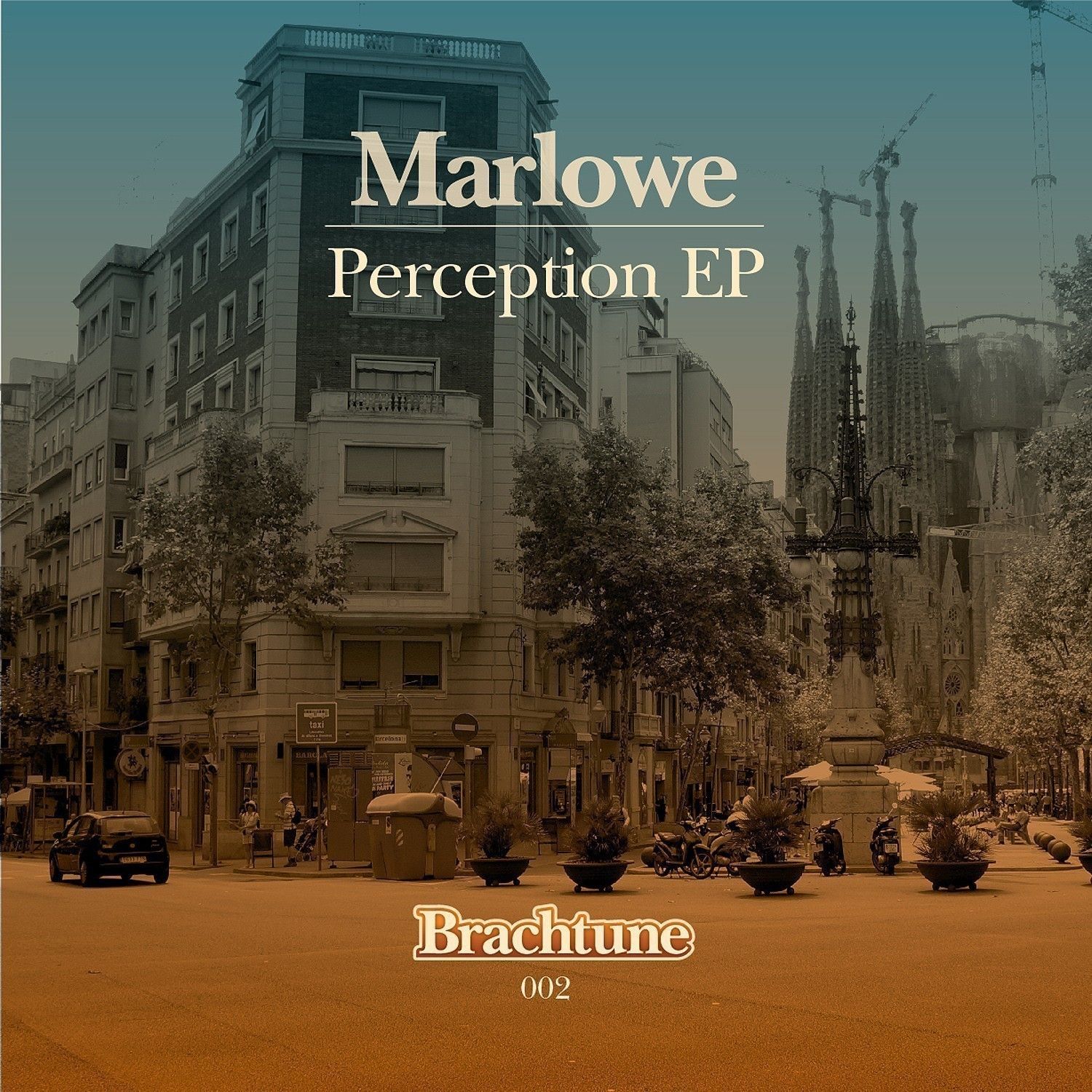 Marlowe – Perception
After the success of the first release from Matt Tolfrey, Visionquest's off-shoot label Brachtune deliver more no-nonsense club material as they get set to unleash the mighty 'Perception' EP from Marlowe. Title track 'Perception' is one for the late night dance floor, led by a strong bassline that keeps the energy flowing throughout and complemented by shuffling and trippy sounds. Next up 'Smoke Gets In Your Eyes' is deep yet quirky with squelchy percussion and heavy bass. 'Terpene's In The Air' again demonstrates the talented producers use of rolling basslines, with synth lines culminating in a more hypnotic affair. Last up 'Moonray' takes it deeper with warm stabs that carry the track in a solid but smooth, intricate groove.
BACKGROUND
Originally from Switzerland, Marlowe's childhood was an exploration through sound carving his way through metal, hip hop, seventies psychedelia and eventually winding up deep in electronica in his late teens, he soon found himself blessed with a natural talent and passion for electronic production.
Feeling inspired by his ever growing love for minimal, techno and house, he formed Digitaline in 2003 after finding artistic partnership in Gregorythyme. The duo's live project has gained worldwide acclaim since its early inception, and shortly after they were snapped up by Luciano's Cadenza in 2005 to kickstart a solid collection of EPs and an album on his globally recognised label. Going on to release their work on CityFox, Minibar and GS Zurich.
Branching out to explore the more intimate environments of solo work, Marlowe began to build his personal career later on. Drawing inspiration from every facet of his acoustic surroundings, his sonic direction blends the warm and balmy depths of house while retaining the raw, organic drive of techno.
His debut EP 'Moonshine Heater' on Cadenza was released in 2013. Marlowe then returned to Cadenza to hook up with label boss Luciano on 'Arizona Green Song' for new release Luciano & Friends.
A statement of his new artistic vision, these compositions bring Marlowe's reputation as a celebrated producer and live act firmly to the spotlight, once again marking himself as an integral part of today's electronic music realm.