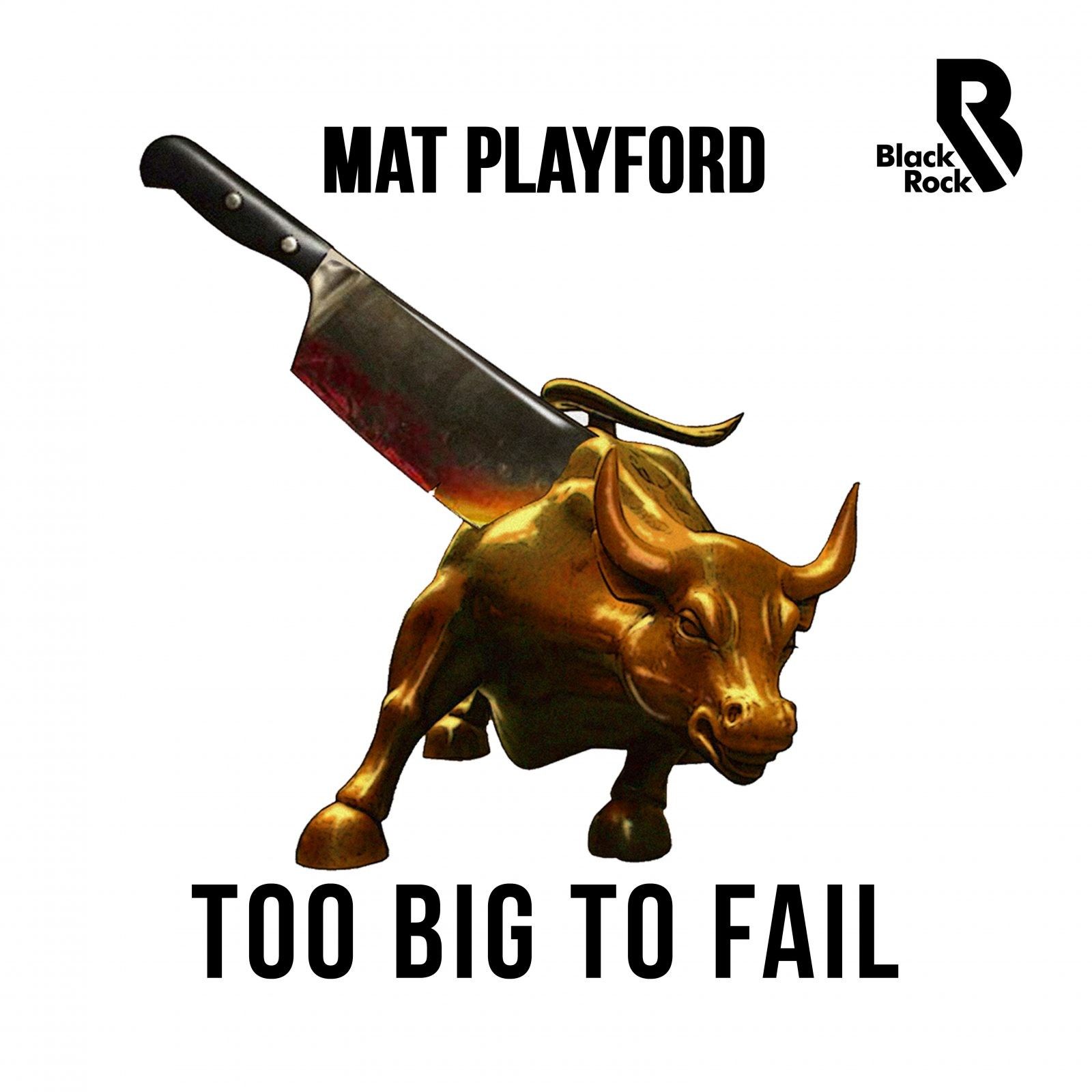 Mat Playford – Too Big To Fail LP
Mat Playford drops his debut album 'Too Big To Fail' on Black Rock this July.
Mat has been creating and producing music for over 20 years, working with a multitude of artists from Woolford to Rivera. Playford's polished production ability and aptitude to seamlessly explore numerous sounds and rhythms from all corners of music is something that has earned him renowned respect from his peers all the while sustaining his purposeful position out of the limelight.
'Too Big To Fail' is a straightforward exemplification of Mat's eclectic musical influences peppered with hints of UK rave scene influences like proto-jungle, ambient house and trip-hop. The album was put together in Playford's production studio using his vast, obsessive collection of analogue keyboards and can be best described as a multidimensional pallet of sound that dances round genres, each offering as different as the next.
The opener 'Ponzi Scheme' see's Playford lace rippling drums and hypnotic beats around whirring space-like atmospherics, shuffling snares and a repeated spoken word vocal to create a profound and powerful opener. This in contrast to the serene 'Keynesian Fears', which features an enchanting piano arrangement that skips along shuffling percussive patterns, murmuring sub-led synths and subtle female intonations, exemplifies the wide-ranging nature of the LP.
In total the eleven-track offering never deviates from the resolute warmth and depth that Mat stamps on all his work and is a tried-and-true testament to his abilities in the studio.
Mat Playford 'Too Big To Fail' LP is out on Black Rock on 6th July.
Tracklist:
1. Ponzi Scheme
2. Quasi Debt
3. Hyperinflation
4. Hi Frequency Trading
5. Over Leveraged
6. Fractional Reserve
7. Keynesian Fears
8. Let It Be Done
9. Trillion
10. Gold Standard
11. 21st Century Serf