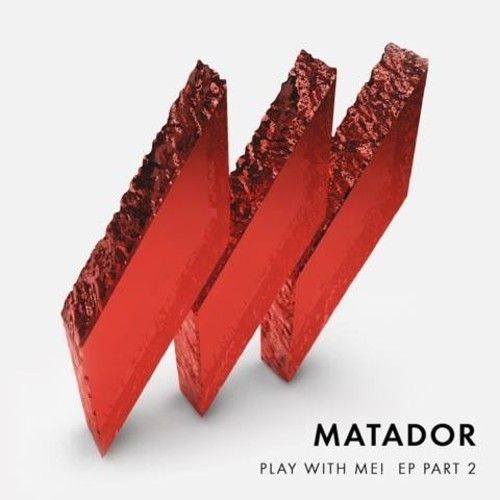 Matador – Play With Me Collection
Foremost Irish techno hero Matador is riding high off the success of a wealth of new music on his home label Minus. Now, after road testing the beats to destruction at Timewarp, Lovelands, Awakenings, Verboten and many other shows around the world, he is heading out on a massive tour this Spring to showcase his sound to the world's most discerning techno heads.

The first of the EPs, entitled Play With Me Part 1, came in December and immediately started turning heads, whilst the second EP, Part 2, is coming on March 2nd. A couple of weeks later on March 16th, both EPs 1 and 2 will be presented in iTunes as a special digital collection along with an exclusive live mix of them all by Matador himself.

Shortly after the collection drops, the singular performer heads off around the world on a dizzying tour that runs from March 20th until May 31st. It takes in dates across the techno heartlands of; Canada, America, Spain, Portugal, Italy, the UK, Poland, Austria, Belgium, France, Switzerland, Ireland, Mexico and more and will see him headline only the most revered clubs and festival stages.

On the forthcoming EP 2 'BSunday' kicks off in moody style, with raw analogue lines unfolding over lively drums. Big percussive circles and tripped melodies also flesh out this killer groove. 'DaHustle' is then a more groovy thing with nimble bass notes, charming sense of atmosphere and colourful synth patterns running through the arrangement. The arpeggiated bass, when it lands, has sent floors into overdrive at all Matador's sets of late. 'I Gotcha' takes cues from classic house with its pining cow bells, and the mid tempo drums rock back and forth as dark voices and spraying synths all work to get you shaking your backside. 'Song 2' then goes all deep and stripped back, with wooden hits, curious synth patterns and oodles of groaning bass before closer 'Vagenda' marries elastic beats and bass with sci-fi melodies, lots of thick texture and warm atmospheres. It's no wonder Richie Hawtin has championed Matador for many years…

A modern day techno tastemaker who lays down irresistible sets that touch on many shades of mood and rhythm, be sure to catch him somewhere this spring.