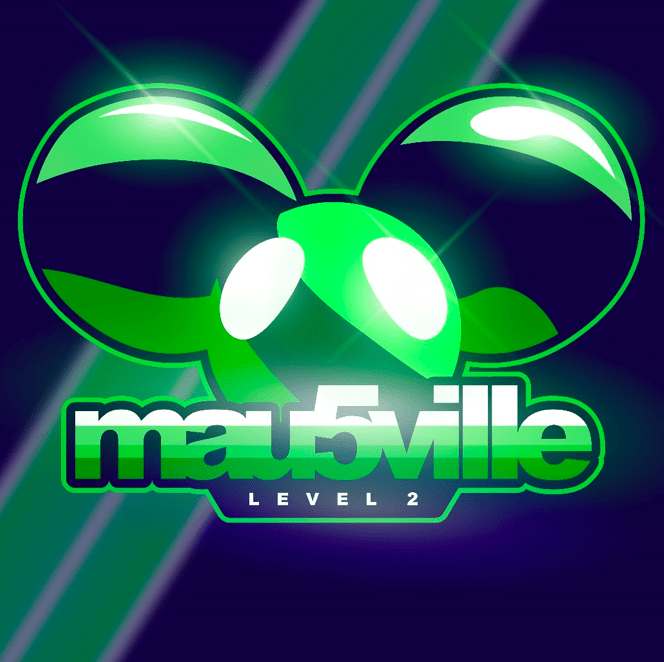 deadmau5 - mau5ville Level 2
Today, November 16th, deadmau5' label mau5trap welcomes the release of mau5ville: level 2, a collection of fresh mau5 music and remixes, plus new material from other artists. Included in this installment is a brand new deadmau5 track featuring fellow Canadian Lights titled 'Drama Free,' along with remixes and new productions by Monstergetdown, Chris Lorenzo and Gallya, as well as a deadmau5 collab with Mr. Bill.
Also new today is the video for 'Drama Free' featuring Lights. For it, deadmau5 teamed up again with special effects masterminds Nick DenBoer and Kenny Holtz who did his 'Monophobia' video. The oddball characters from 'Monophobia''s epic house party are back for a clip featuring a special performance with Lights.
The surprise release comes as deadmau5 wraps up his UK tour, finishing the week with headline dates at London's Printworks tonight (16th) and Manchester' Warehouse Project tomorrow (17th). It also coincides with the week long pop up lots of stuff in a store based in central London.
The first ever deadmau5/mau5trap pop-up shop in London – powered by deadmau5's favourite automotive brand Mclaren, showcased two custom designed cars – a 570GT and 720S, as well as capsule merch collections with TRBL, SCUF, Kidrobot, Meta and more.
The week also saw mau5 live in conversation with Radio 1 DJ Danny Howard as part of BBC's Introducing Live at Tobacco Dock. His performance from the Rave Lounge (held during the event) will be aired on Danny's show this evening alongside an exclusive interview.
Experience mau5ville: level 2 here: https://mau5ville.lnk.to/level2PR
Track listing:
deadmau5 – Drama Free (feat. Lights)
deadmau5 – Drama Free (feat. Lights) [Chris Lorenzo Remix] deadmau5 & Mr. Bill – 10.8
deadmau5 – GG
deadmau5 – GG (Gallya Remix)
deadmau5 – GG (Monstergetdown Remix)
Gallya – Sunlight
Monstergetdown – Boui
deadmau5 – Drama Free (Extended Instrumental)
deadmau5 – Drama Free (feat. Lights) [Chris Lorenzo Extended Remix] deadmau5 – Drama Free (Chris Lorenzo Extended Instrumental)
mau5ville: level 2 follows level 1 which was released earlier this year. From it came 'Monophobia' featuring Rob Swire, currently with over 10M streams.
Look for mau5ville: level 3 to arrive in 2019.
www.deadmau5.com
www.live.deadmau5.com
www.mau5trap.com
www.twitter.com/deadmau5
www.instagram.com/deadmau5
www.facebook.com/deadmau5
www.deadmau5.tumblr.com
https://www.twitch.tv/deadmau5