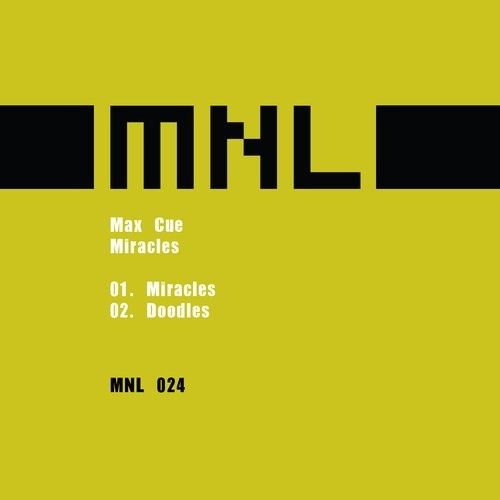 Max Cue – Miracles
Production shaman Max Cue's return to Manual Music has been an occasion high on the label's priorities since his success in 2012 with the 'Joyful Expectation/Old Habits' release that marked his maiden voyage on the forward-thinking imprint.
A year ahead and Max returns with the stunning lead single 'Miracles'. Drawing on a range of deep and melodious synth lines and a magical bass that hypnotizes and leaves the listener feeling warm inside, his synth work and modulation will leave any producer impressed with the diversity and soul in his works. Max's trademark style of warm and meaningful Progressive Techno has earned him a fully deserved reputation as a production whizz in his circles. In a time of monster drops and hard hitting EDM, Max reminds the world of the beauty in melodic and stripped back electronic music that's as perfect on the dance floor as it is in a chair at home. Backing the EP is 'Doodles' a late-night affair that shows off Max's production qualifications with a plethora of percussion and nuances that make up his fine signature sound. Pumping and more mysterious, yet still retaining his clean and entrancing production ethics, Max has reinforced his name and reputation with this powerful release.
Having already picked up support from Logiztik Sounds, Paul Hazendonk, Ryan Luciano, David Prap, Noraj Cue, Sonic Union and many more, the underground already knows about Max and his production escapades. If you're drawn in by the sounds of James Holden, Gui Boratto and the melodic end of the Techno spectrum, you'll be adding this one onto your playlists for some time to come.
Follow the artist and label online:
http://www.maxcue.eu
http://www.manual-music.com/
http://www.soundcloud.com/max-cue
https://www.facebook.com/pages/Max-Cue/140810368367
https://twitter.com/MaxCue
Stream the EP on Soundcloud:
http://soundcloud.com/max-cue/sets/max-cue-miracles-mnl