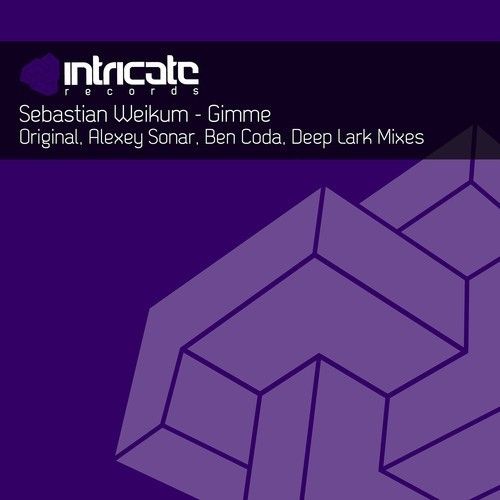 Sebastian Weikum – Gimme
This November Intricate Records releases new signing Sebastian Weikum to their family with the release of 'Gimme' – his first offering on the popular label. With a fine remix package lineup recruited including Alexey Sonar, Ben Coda and Deep Lark, there's plenty of variation on show for what's looking like a big step forward for the Intricate family. Packaged with an unusual but creative idea of a ringtone, the EP shows the label is not afraid to try something different as they grow into the international stage.
Having already racked up a line of releases on the House music division of Enhanced Music, Sebastian has been making bold steps towards global recognition. Hailing from Poland, a country with a rapidly exploding Trance and Progressive scene, his natives have been more than familiar with his rise to prominence both inside the borders and beyond.
The radio version was placed on rotation on Moscow-based FM station Megapolis 89.5 and quickly received a host of positive reactions from the audience. Beside the radio edit and the extended DJ-friendly club mix, the forthcoming single will include remixes from the co-founder of Intricate Records Alexey Sonar, London-based producer Ben Coda and Russian musician from Nizhny Novgorod, Deep Lark.
'Gimme' is out now and available at Beatport
http://www.beatport.com/release/gimme/1196380
Facebook
https://www.facebook.com/SebastianWeikumMusic
https://www.facebook.com/alexeysonarmusic
https://www.facebook.com/bencoda
https://www.facebook.com/DeepLarkMusic
https://www.facebook.com/intricaterecords