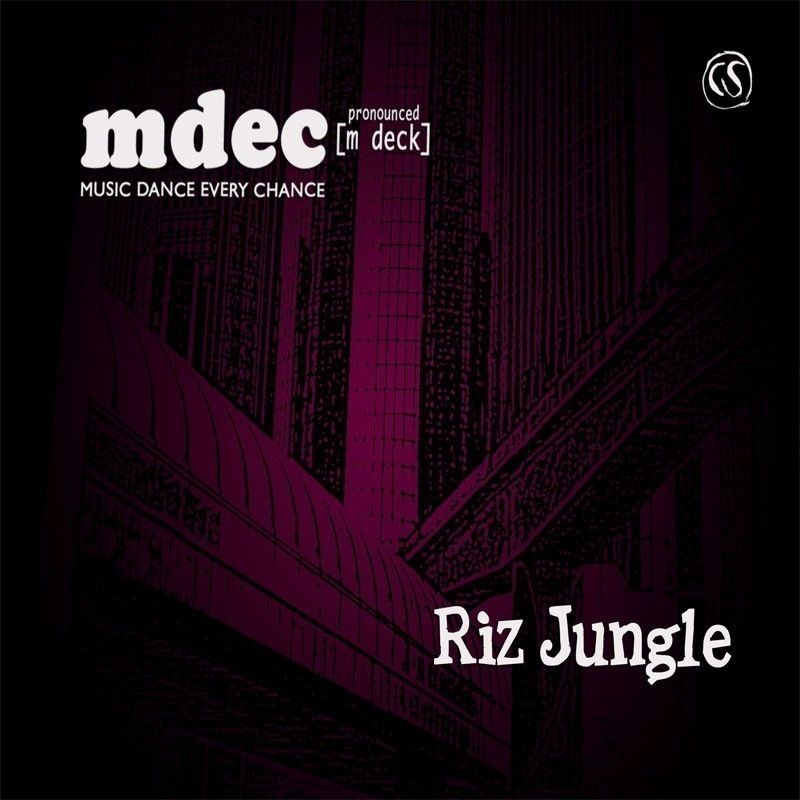 Mdec – Riz Jungle
Dnaut is a brand new label launching with an EP from mysterious collective MDEC. It was written in Detroit and features plenty of that city's mood, inventiveness and attitude. MDEC stands for Music Dance Every Chance and is a virtual dance music group. Techno, house, electronic, minimal, ambient are all fair game and their aim is to take you on a dance floor journey and for you to feel the intensity no matter the tempo.
Kicking off the EP, 'Hero' is a down low bit of predatory, creeping and crawling house with a trimmed boom-bap driving the thing along. A whispered voice adds yet more intrigue and the beauty of this is in how expertly paired down and produced it is… simple but effective. 'Desire feat Hayley Blackman' is a little more playful. Rooted drums underpin elastic, swaggering percussive lines and a little disco dazzle is hiding in the subtle synth patterns. A perfectly poppy, neo-soul vocal adds a heartfelt human touch and will have you singing and skipping along as a result.
Next up and on a different tip once again is 'The Treasure', a spangled fusion of synths that variously rasp, unfold smoothly or shine like stars. DIY percussion lends a nicely roughhewn feel to the track and it sits somewhere between deep nu disco, slo-mo house and indie pop as a result. Title track 'Riz Jungle' is rooted in more clean, rubbery drums, has a bassline that harks back to the Chicago likes of Serious Intention and is a beautifully, spacey, creepy record that makes you wanna dance.
'Glisten Feathers' closes out the EP in heartfelt vocal style with a breathy male vocal and more perfectly reduced production. Shimmering synths, lingering pads and tinkling pianos add colour without detracting from the killer vocals.
This is a hugely refreshing package of house music that never repeats the same trick twice and has clearly been made by experts in their field, who ever they may be.
Tracklist
1.Hero
2.Desire feat…Hayley Blackman
3.The Treasure
4.Riz Jungle
5.Glisten Feathers feat… Billy Love