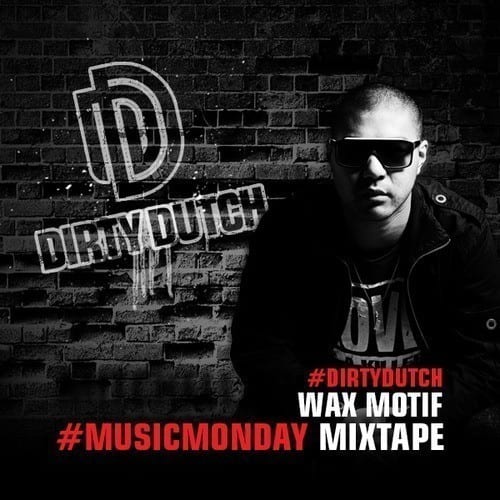 Podcast 033: Wax Motif
Following mixes from the likes of Dzeko & Torres, Showtek & Carita La Nina, Dirty Dutch presents the latest episode of their #Music Monday mixtape series, made by Sydney-born DJ/Producer Wax Motif. Currently in high demand with his fresh mixing style, this new mix tape sees him debut a sizzling new electro house selection.
The mix focuses around the prominent bass lines and abrasive electro-influenced synths of the modern electro house scene with an energetic, eclectic and electronic vibe. It features Tom Staar's remix of 'Paper Aeroplane' by Francesco Rossi, his own edit of 'Sweaty Shirts Miracle' from Gum Me vs Coco and his collaborative remix with Yolanda Be Cool – 'We', as well as 'Computers' by Etienne De Crecy, which is smoothly mixed into Tommy Trash's 'Monkey In Love'.
Wax Motif is at the top of his game in the electronic dance music world, with successful releases on Mixmash, Strictly Rhythm, Dim Mak, Fools Gold, Southern Fried and Mad Decent, receiving support from Tommy Trash, Diplo, Switch, A-Trak, Laidback Luke, Nicky Romero, Chuckie, Steve Aoki, Adrian Lux and more. His remix of Chuckie & JunxterJack's 'Make Some Noise' made it to the No. 1 spot on the Beatport Dubstep chart and now he returns to Dirty Dutch with this thumping electro set.
Tracklist:
1) Bang! – Alex M.O.R.P.H & Isa-Ae
2) Paper Aeroplane (Tom Starr remix) – Franceso Rossi
3) Gilliap (Wax Motif remix) – Rebecca & Fiona
4) Dreaming (The Chainsmokers remix) – Smallpools
5) Chase Bad Habit (Wax Motif edit) – Sick Individuals vs OnePhatDeeva
6) Alienz (Botnek remix) – Dallas K
7) We, Computers (Yolanda Be Cool & Wax Motif remix) – Etienne De Crecy
8) Monkey In Love – Tommy Trash
9) Sweaty Shirts Miracle (Wax Motif edit) – Gum Me vs Coco
10) Starlight – Don Diablo
11) Big Knobbler – Peo De Pitte & Nom De Strip
12) Troubleman – Roger Sanchez & GTO
13) Pop That Impact (Wax Motif edit) – Mumbai Science vs Crookers & RVBA
14) Hush Hush – Wax Motif & Yung Skeeter
15) Reload Silence (Zack Edward edit) – Tommy Trash & Sebastian Ingrosso vs Delerium
—-
Wax Motif / @waxy
www.facebook.com/WaxMotif
www.twitter.com/WaxMotif
www.instagram.com/WaxMotif
www.waxmotif.com
Dirty Dutch / @dirtydutchmusic
www.facebook.com/dirtydutchrecords
www.twitter.com/dirtydutch
www.instagram.com/dirtydutch
www.dirty-dutch.com