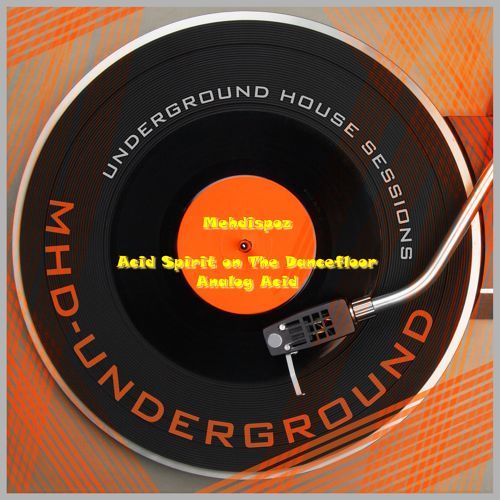 Mehdispoz - Mehdispoz – Acid Spirit on the Dancefloor
S sens Records / Mhd Underground are proud to present their next release, namely a killer two track affair from Mehdispoz.
Mehdispoz is the label boss and Frenchman who has worked with the likes of Phil Weeks and many others. He has also released on Brique Rouge, AA trax DJ Pierre label and many others and now comes correct with a top EP
The first cut, Acid Spirit on the Dancefloor, is a firm, hard hitting cut with rock solid kick drums and plenty of oomph. Riddled with sci-fi synths and spoke pads it is a real peak time cut that will blow heads right off. Then comes Analog Acid, another searing track with slick, rubbery drums, spritely percussion and plenty of corrugated grooves all bottled up within.
This is high tempo, high impact club music that is sure to make floors move!