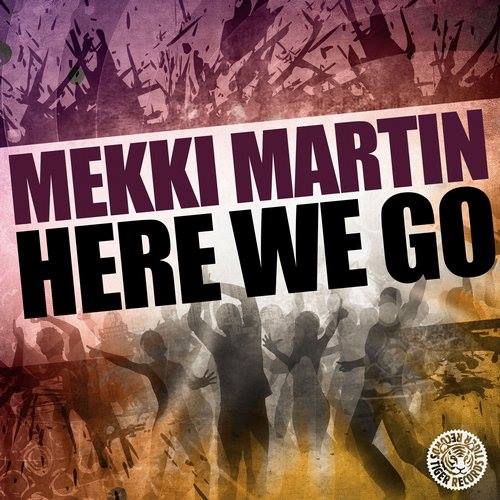 Mekki Martin – Here We Go
Czech professional DJ/Producer Mekki Martin is perhaps most well known for his residency at Tabarin, one of the country's leading forces in electronic music. Not restricted by borders though, this young star has taken on the world both with a global tour schedule and a barrage of heavyweight releases on some of the world's finest imprints including Cr2, Tiger, Kontor, Ego, Virus T Studio and many more. It's not just the labels locked in though – Mekki's picked up support from a bunch of the world's top DJs including Abel Ramoz, CrazIbiza, Daddy's Grove, DJ Dan, Freemasons, Funkagenda, Fuzzy Hair, Ian Carey, Kaskade, Matisse & Sadko, Paul Oakenfold, Ralph Good, Robbie Rivera, Seamus Hajl, StoneBridge, Syke'N'Sugarstarr, Wally Lopez and many more.
'Here We Go' is a no-nonsense big-room vocal that's driven by a gut-wrenching kick drum that contrasts to the commercially viable and Progressive breakdown. True to his reputation, the production is of the highest calibre from top to bottom. Chunky drums carry the body of the track and Mekki's love for pristine synth work shines over the top adding the polish on what is a fully professionally produced single. We're lucky to have an abundance of young talents coming up in the dance music game and with the likes of Mekki Martin taking control of the international trends; we're in for a bright future.