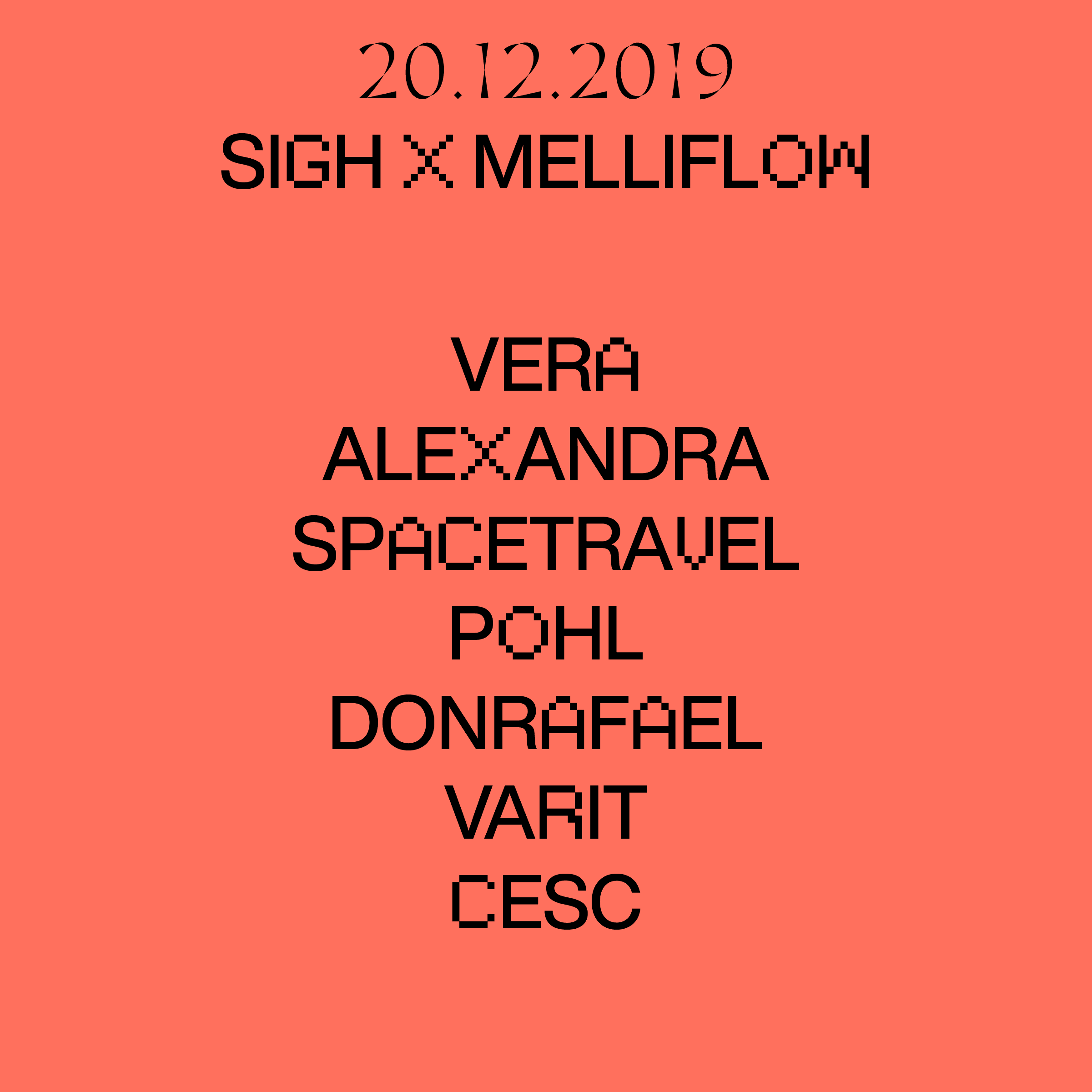 Melliflow lands in Madrid at Sigh Club with Vera, Alexandra and Spacetravel
Sigh Club had surprised us last November with Slow Life, one of the stunning showcases in Europe (it was their first performance all together at  Madrid and it was totally packed out). But the party doesn't show signs of slowing down and prepares the debut in the city from another Berlin electronic music rising star projects: Melliflow.
The label and showcase run by Vera and Alexandra is one of the most international reached projects born in the scene around that minimal which Perlon made famous at the beginning of '00s. Twenty years later, some people that lead that movement, as Vera herself, have started new projects in which they join the best of that characteristic deep house with broken beats, electro and break rhythms, as well as timeless house and techno.
It is going to be the second time for Vera at Sigh Club after a successful and remembered night with her during its first year of life. The German artist is one of the key figures of clubs such as Robert Johnson, Club der Visionaere and the irreverent parties made by Perlon in Panorama Bar / Berghain and Hoppetosse in Berlin once a month. Due to her refined selection in which stands out a precise technique full of quick progression, meaning you probably don't even realised you are listening to a new track until it has already begun. This way of mixing, naturally combining tracks that covers from minimal to acid house, from electro to dub techno, without blinking is the reason why she still is one of the most renowned DJs in the European scene after twenty years.
It will be also the second time at Sigh for Alexandra, in the past one of the key faces from Romania's scene, although nowadays she is more focused on the sound from Berlin supported by labels as Melliflow. Her music influences are wide-ranging from "Zip to Herbert, from [a:rpia:r] to jazz, from Jim Jarmusch to tequila" according to her own words. A vinyl lover in each one of her sets, you can always find unclassifiable gems fruit of her years of collecting. Spacetravel, one of the most outstanding producers in the minimal scene, will be there too. His quick compositions, vivid textures, risky arrangements and deep sound are the trademark of this eclectic Italian artist that will make his debut in the capital. Madrilenian scene will be represented by donrafael, Pohl, Varit and Cesc.
This first stop Melliflow at Madrid will take place on Friday 20th December, again in a secret location and with a party that will last for 12 hours. To secure your access we recommend you to get your anticipated ticket here. More info on the Facebook event