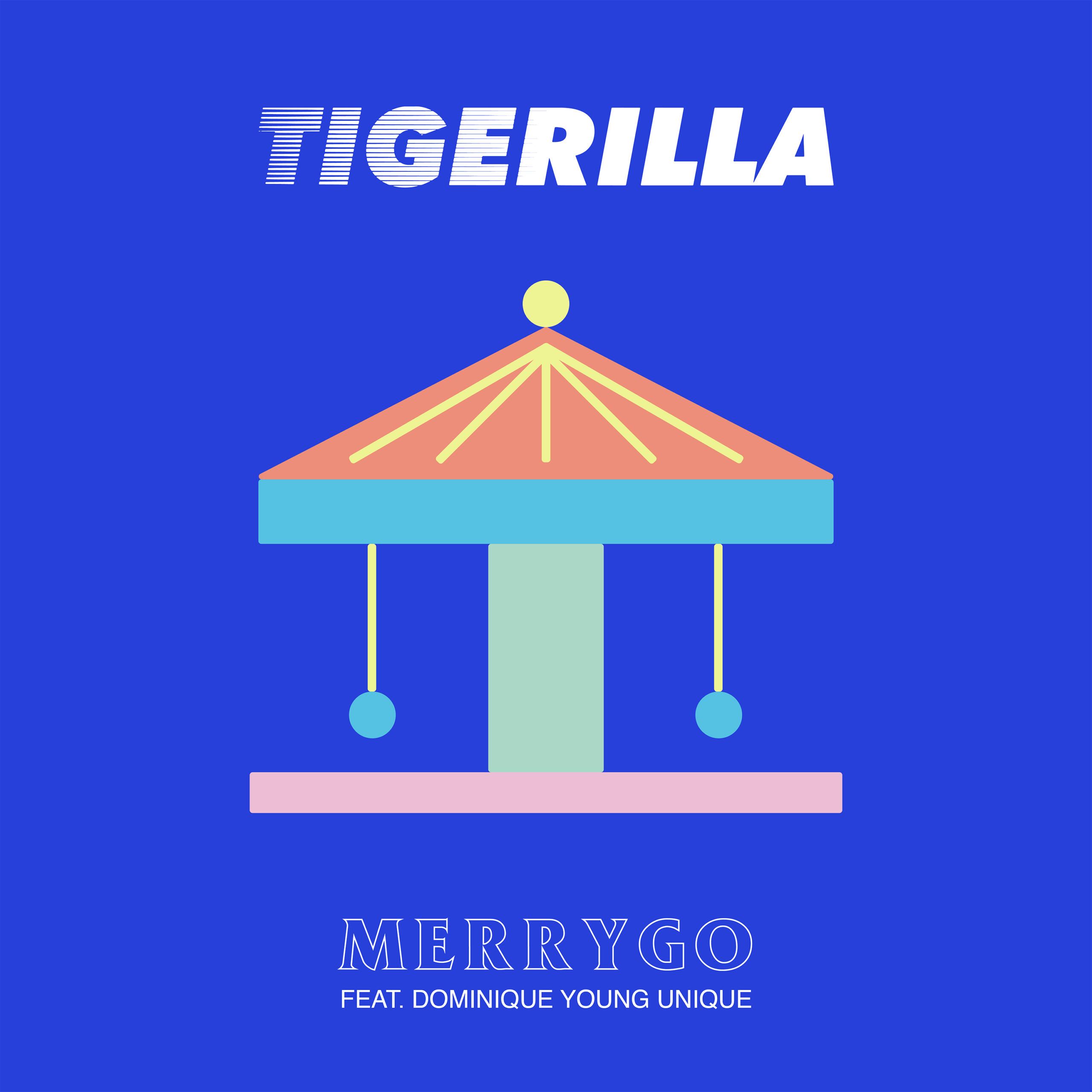 Tigerilla - Merrygo
Sublimely talented singer songwriter, dance artist and producer Tigerilla delivers new single MERRYGO, an infectiously rhythmic pop/dance track featuring vocals from Dominique Young Unique.
Tigerilla explains, "MERRYGO is the next evolution for Tigerilla. Using a similar sonic structure to my last single, this track is made to bang in a club or get wonky to whenever you hear it. Think NERD meets Azealia Banks. Most of the beat was made using cool retro outboard gear, which allowed me to make this track unique with the choice of sounds you hear.
Dominique Young Unique features on the vocals with her attitude-ridden flow and charming delivery. Once DYU added her vocals to the track I immediately felt a spark that I felt needed to be shared with fans and listeners alike!
Here is MERRYGO, my very own wonky bass driven ear-worm."
Australia's most powerful broadcaster Triple J jumped on MERRYGO and playlisted immediately. Tigerilla's previous single TULIPS (ft. Gill Bates), was nominated for a Triple J "J Award". Not only that, but Tigerilla is at Australia's forefront of a new wave of electronic production – mould-smashers like K-Flay and Anderson Paak inspire him right now, as do eternal genre-benders like Moby and of-course, Disclosure. But his sound can't entirely be attributed to them – it's totally its own and it bends constantly, whilst always maintaining a hip-hop swagger, a pop energy and an electronic undercurrent.
Kicking off later this month, Tigerilla will take MERRYGO around Australia, starting with leading Festival "Groovin' The Moo" in Adelaide and concluding in Brisbane on July 1st.
If 2016 was Tigerilla's launchpad, 2017 sees this global talent taking it to a new level!