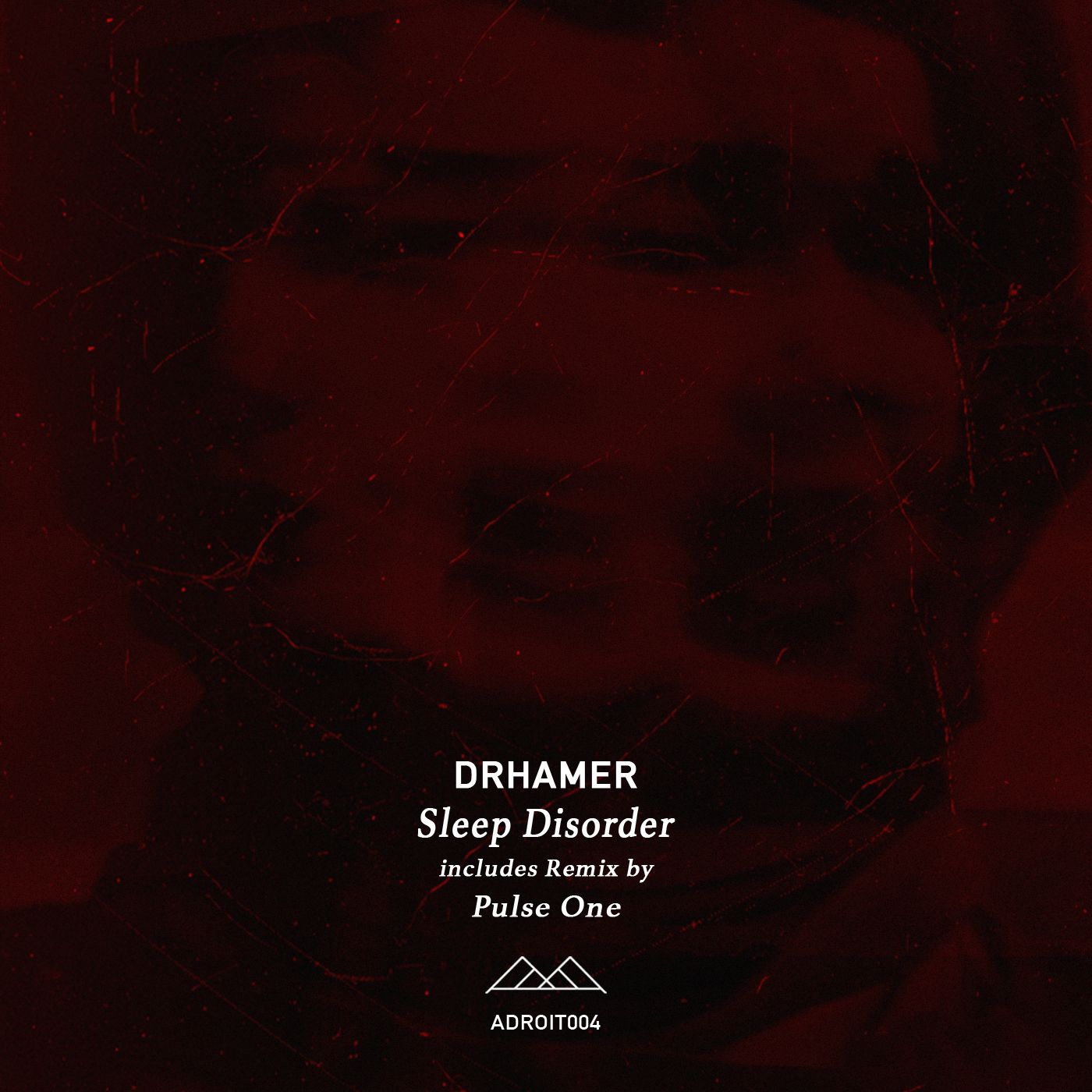 Drhamer - Sleep Disorder EP
This July will see Swiss Techno label Adroit return with its fourth release courtesy of Italian artist Drahmer with his 'Sleep Disorder' EP, accompanied by a remix from Pulse One.
Patrick Puccetti aka Drhamer is a budding Italian artist in the Techno scene most notably known for releases on Kaputt Musik, Fabrik Music and Sional. Here we see him joining the roster of Saime's Adroit imprint, born out of Zurich Switzerland and home to material from the likes of Roberto Clementi and Gomorra whilst garnering the attention of DJ's such as Adam Beyer, Len Faki and Jonas Kopp with its first few releases.
'Strange Feeling' opens and sets the tone with murky atmospherics, off-kilter rhythms and psychedelic synth swells before Pulse One's take on things reshapes 'Strange Feeling' with a direct 4/4 rhythmic approach, arpeggio acid licks and snippets of the original's murky reverberated drones. Title track 'Sleep Disorder' follows and lays focus on heady distorted drums, throbbing sub tones and spiralling atmospherics.
'Ground Level' is up next, retaining a similar aesthetic to the preceding cut with menacing, crunchy rhythms at the forefront whilst resonant synth bleeps carry the groove. 'Bad Cut' then rounds out the package with expansive claps, shuffling shakers and growling square wave bass tones to complete thing perfectly.
Drhamer's 'Sleep Disorder' EP is out on Adroit 2nd July 2017.
Tracklist:
Strange Feeling
Strange Feeling (Pulse One Remix)
Sleep Disorder
Ground Level
Bad Cut