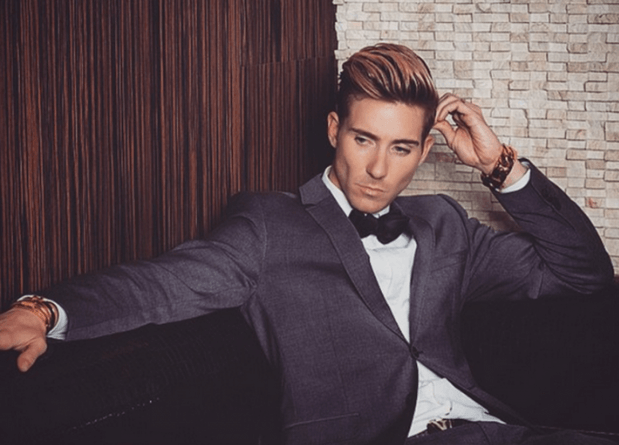 Bobby Newberry ft. Allison Holker - Met You In Egypt
Bobby Newberry Debuts "Met You In Egypt" ft. Allison Holker of DWTS
Multi-talented singer, songwriter, dancer, and choreographer, Bobby Newberry is just at the beginning of his musical journey. Known for his impressive resume in the choreographic world, receiving credits spanning live/stage, TV and music videos including Pussycat Dolls, Eminem, Girlicious, Jessie & the Toyboys, Porcelain Black, Lil Wayne, Missy Elliot, and more. One of Newberry's highest achievement was working on the Pussycat Dolls' music video for "When I Grow Up", which won Best Dance Video at the 2008 VMAs.
Now Bobby is shifting gears, breaking his way into the music industry with his first single "Met You In Egypt" off his new EP music vessel. In collaboration with the song, Bobby Newberry partners up with Dancing With The Stars' Allison Holker. The video was shot in the middle of Joshua tree literally in the middle of nowhere to get that desolate Egyptian desert feeling.
"We brought in a A list team of dancers, award winning stylist to really give us that authentic Egyptian feel with a futuristic approach, amazing glam team Rokael Lizama (J Lo, Beyoncé,Mariah, and lorenzo Calderon ( Erika Jayne, Ciara , Cassie). We wanted the quality to be top notch." – Bobby Newberry.