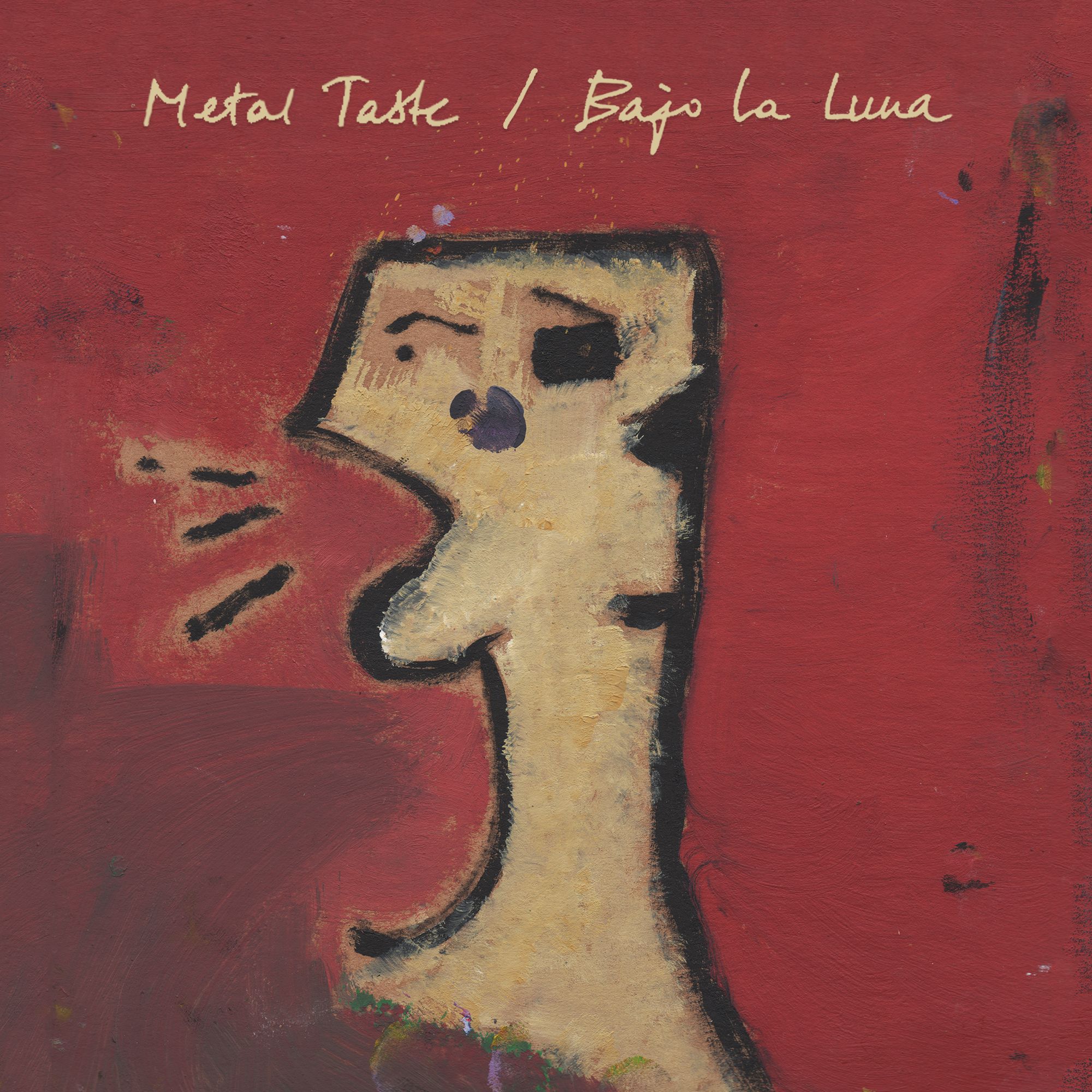 Justin Robertsons Deadstock 33s - Metal Taste & Bajo La Luna (inc. Gerd Janson, Oliver Deutschmann & DJ Pareja remixes)
Justin Robertson's Deadstock 33s released an acclaimed album in 2015, 'Everything Is Turbulence', picking up plaudits from leading press, DJs and music fans alike. Now the label behind the LP, Skint Records, offers up the first batch of fascinating remixes from a broad array of dance music talents.

Running Back boss Gerd Jansen, techno titan Oliver Deutschmann and Argentinian house heroes (& vocal collaborators) DJ Pareja take on 'Metal Taste' and 'Bajo La Luna' with stunning results.

"A collection of lysergic soul and atomic machine boogie", last year's album featured 12 robust cuts and now two of them are revisited, as well as served up in original form.
The first, 'Metal Taste,' is a trippy and woozy affair with intoxicating vocals and reggae rhythms at its core. 'Bajo La Luna' is a more intense and uptempo cut with acid lines, scattered toms and coarse claps making for a driving tech ride.
First to go is one half of Tuff City Kids, German journalist and influential DJ Gerd Janson. A dab hand at just about every electronic style, he serves up two remixes of 'Metal Taste.' The first, Melodica Dub, is a colourful and playful tune with, yep, a dub undercurrent, but also wobbly synths and colourful chord stabs that bring the funk. It's a charming affair that comes followed by his Chrome Dub II. This one is seven deep and sensuous minutes of dub disco with bouncing drums, dreamy vocals and echoing chords that are lush and lovely.
Then it is to Oliver Deutschmann, the German producer and co-founder of the Vidab label. With a connoisseur take on techno sound, he has released on Aim, Mobilee and Falkplatz and is an underground favourite. Here he makes 'Bajo La Luna' into a hundred mile an hour techno kicker with subtle synth sounds peeling off the slick, frictionless groove. It is a real peak time monster for those heady basement sessions. A second, similar version is layered up with fatter bass and dark, ghoulish vocals that add menace to the meaty drums.
A fine DJ Pareja remix closes out this package. The Argentinian pair, from labels like Comeme and Turbo, contributed vocals to the original version of this track, and here leave them in place with some careful and clever treatment. All round, their robust drum funk and knotted synths make for off-kilter listening and body moving beats that are inventive and functional as well as fun.
This is a superb set of remixes that add some new twists to the standout originals from Justin Robertson's Deadstock 33s.
Tracklist:
1. Metal Taste (Original Mix)
2. Metal Taste (Gerd Janson Melodica Dub)
3. Metal Taste (Gerd Janson Chrome II Dub)
4. Bajo La Luna (Extended Club Mix)
5. Bajo La Luna (Oliver Deutschmann Trip One)
6. Bajo La Luna (Oliver Deutschmann Acid Strip)
7. Bajo La Luna (DJs Pareja Remix)