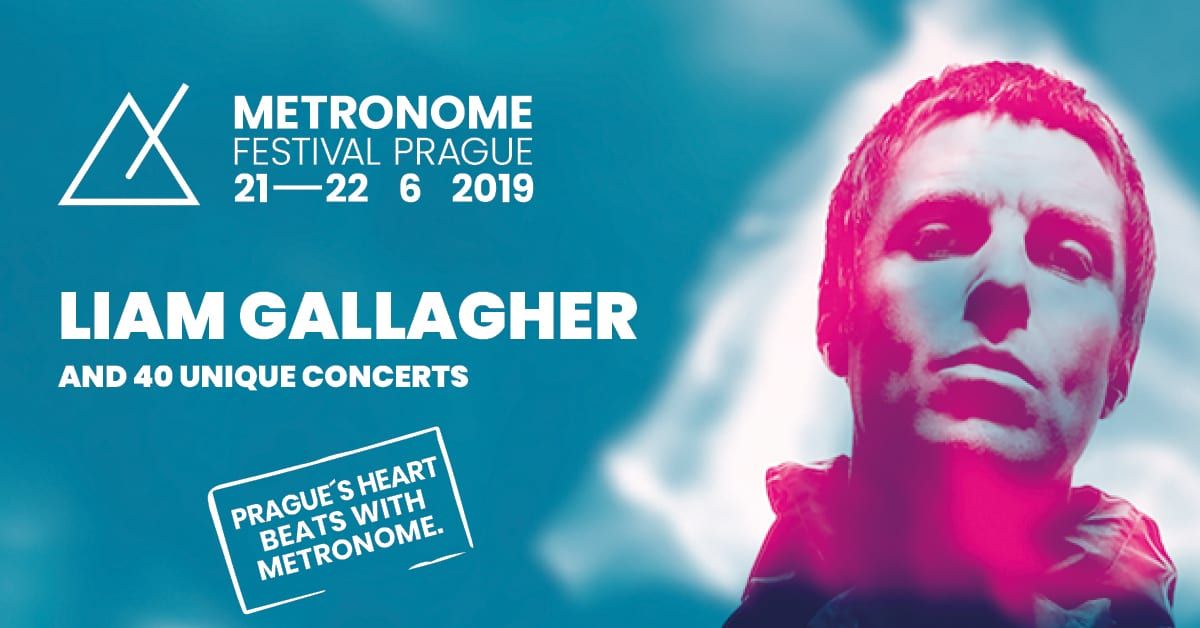 Metronome Festival brings global music stars to the magical heart of Prague
Looking to experience a great weekend in June? Then Prague on the 21st and 22nd is the right destination for you. Come to Metronome Festival Prague, one of the biggest metropolitan festivals in Europe. Unless you're lucky enough to havkhe tickets to the sold-out Glastonbury Festival, you can see former Oasis frontman Liam Gallagher launch his world tour in Prague with legendary hits like Wonderwall. Or take in a set by genre-bending Morcheeba, who has a special playlist planned for their Metronome performance. German electronica legends Kraftwerk will present their amazing 3D show to an open-air festival audience for the first time, and you can see Scottish psychedelic pioneers Primal Scream in action as well.
Metronome Festival is an event that provides the atmosphere of a large open-air gathering combined with all the conveniences of a major European city. The organizers go to great lengths to provide guests with the utmost in comfort, service, and security. Visitors can combine the festival with a tour of Prague's gorgeous sights that have made the city one of the most-visited destinations in Europe.
Besides the headliners, performers that have lit up stages at countless international festivals will also make an appearance, including singer-songwriter Anna Calvi or neo-soul group Jungle. There's an indoor stage planned for long into the night where lovers of electronica will be able to see new rave hitmakers Digitalism, who have wowed audiences since 2004 with their original compositions and amazing remixes; as well as Danny Howard, the British DJ and BBC Radio 1 legend. The list of acts also includes Israeli singer and rapper Noga Erez and German duo Ätna, who will present their fusion of electronica and world music.
Metronome Festival combines the atmosphere of a major open-air musical festival with the beauty of historical Prague and a level of comfort unavailable at similar events. The festival is completely cashless, with an entertaining complimentary program and exceptional services provided, so you can spend less time in queues and avoid any unpleasant experiences of the facilities. 
Friday, June 21
LIAM GALLAGHER, MORCHEEBA, PRAŽSKÝ VÝBĚR, DANNY HOWARD, LAURAN HIBBERD, LENKA DUSILOVÁ, KHOIBA, KAMP!, KATARZIA, MANON MEURT, ÄTNA, THE ILLLS, JOHN WOLFHOOKER, LAZER VIKING, and many more!
Saturday, June 22
KRAFTWERK 3-D, PRIMAL SCREAM, JUNGLE, DIGITALISM DJ SET, ŽENSKÝ VÝBĚR, ANNA CALVI, REYKJAVÍKURDAETUR, BLACKWAVE, NOGA EREZ, OHM SQUARE, WWW, FLOEX & TOM HODGE, ILLE, and many more!