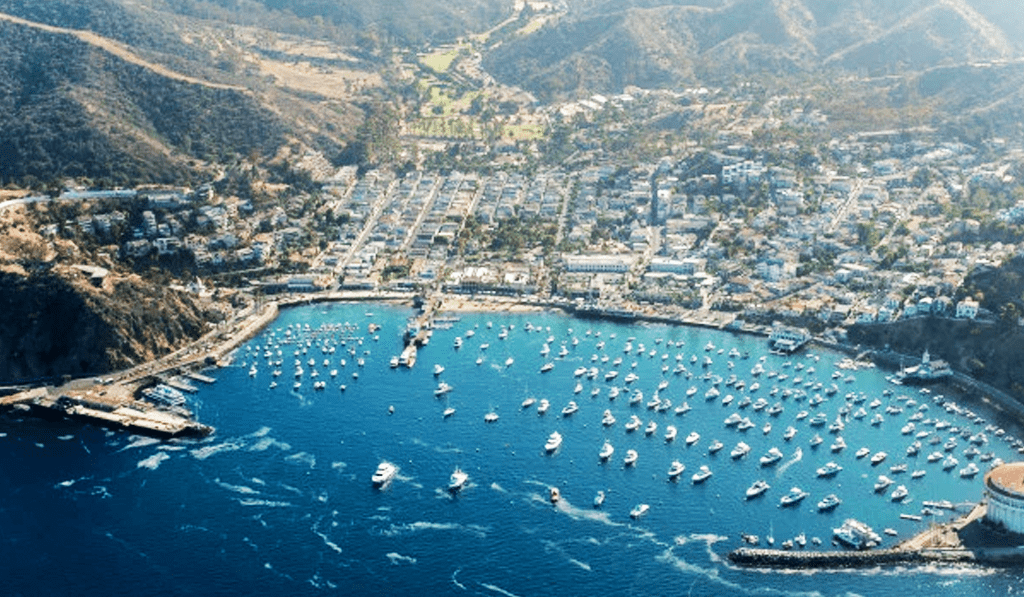 Groove Island Announces 2019 Headliners and Hosted Stages
The sun-kissed, blissful paradise of Groove Island promises to be the most exciting new music and vacation experience in the world. Now, a world-class lineup of headliners and unique hosted stages are revealed and guaranteed to take the escapist gateway to the next level. This highly anticipated event comes from veteran music destination creators Whet Travel, who have envisioned and prepared an immersive festival in the idyllic surrounds of Catalina Island. The cinematic encounter takes place from September 27-30 with renowned artists Andrew Rayel, Chus & Ceballos, Mark Knight, Oliver Heldens, Sam Feldt, Shiba San, and many more who will add to a cultured and colorful house, techno, and trance soundtrack. Getting to Groove Island is easy and fun by sea or by air. Ferries run from four mainland ports in Southern California: San Pedro, Long Beach, Newport Beach, or Dana Point and take about an hour, while a helicopter ride is just 15 minutes and available from Long Beach, San Pedro, Burbank Airport, and John Wayne Airport. Once on the island, the town of Avalon is easy to navigate by foot as it's just one square mile so getting anywhere is easy. Shuttle buses can take you to your destination, or you can rent bicycles or one of the island's iconic golf carts (some vacation rentals include a golf cart.)
The world-class headliners making Groove Island so unique are Moldovan superstar and Armada Records man Andrew Rayel who plays and hosts stages at the best festivals, including Electric Daisy Carnival. Spanish duo Chus & Ceballos are tech titans at the sharp end of the scene and have their own highly regarded Stereo Productions label, while Mark Knight needs little introduction having been a key player in the UK and global scene for decades. Add in Rotterdam tastemaker Oliver Heldens who is known for spreading his slick vibes and funky rhythms, Dutch deep house hero Sam Feldt, and Frenchman Shiba San who brings a hip-hop slant to his beats and you have a stunning lineup.
For these magical few days, Groove Island has partnered with some of the most exciting record labels and event creators in the game such as DJ MAG, Toolroom, Heldeep, Deep Space, Deep House Brunch, Wicked Paradise, and Anthony Atalla's label Incorrect Music. These industry leaders will bring a unique mix of sounds and styles to a range of carefully curated stages. Furthermore, Groove Island allows fans to get up close and personal with their favourite artists via a number of memorable artist activations and activities.
Spinnin' Records sub-label Heldeep was founded by Dutch DJ and producer Oliver Heldens and is known for serving up some of dance music's biggest tunes. Deep Space is a one-of-a-kind LA production powerhouse that mixes the best house music with the finest venues for events unlike any other. Deep House Brunch is a celebrated monthly event in Downtown LA with a reputation for deep, soulful, and jackin' house. Since 2015, Wicked Paradise has catapulted itself as the premier pool/boat party brand in Los Angeles thanks to intimate daytime settings and forward-thinking underground lineups, as well as its monthly residency at Delano Beach Club in Miami Beach and multiple boat parties in New York City and Chicago. While Anthony Attalla's Incorrect Music is a bastion of the scene, and DJ MAG is the world-famous dance music bible and arbiter of dance culture cool. Last but not least, Mark Knight's iconic house music label, Toolroom, has very much set the big room agenda for more than a decade.
Three-day packages for Groove Island are on sale with several categories already sold out and passes without accommodation are now available at https://GrooveIsland.com/Packages/
https://GrooveIsland.com/
https://WhetTravel.com
https://www.Instagram.com/GoGrooveIsland/
https://www.Facebook.com/GoGrooveIsland/
HEADLINERS
Andrew Rayel
Chus & Ceballos
Mark Knight
Oliver Heldens
Sam Feldt
Shiba San
2ND TIER
Anthony Attalla
Dillon Nathaniel
Mikey Lion
Sage Armstrong
Secondcity
Wheats
Leftwing : Kody
3RD TIER
Scooter & Lavelle
Kristina Sky
Scotty Boy
Drums of the Sun
Liquid Todd
Adam Auburn
Adam Freck
Bryan Lubliner
Dsk Chk
Evan Mark
Good Vibe Tribe
Keith Christopher
Lizzie Curious
Rizzo Vassalo
HOSTED STAGES
HELDEEP
DEEP SPACE
DEEP HOUSE BRUNCH
DJ MAG
WICKED PARADISE
RANDOM NIGHTS
TOOLROOM
INCORRECT