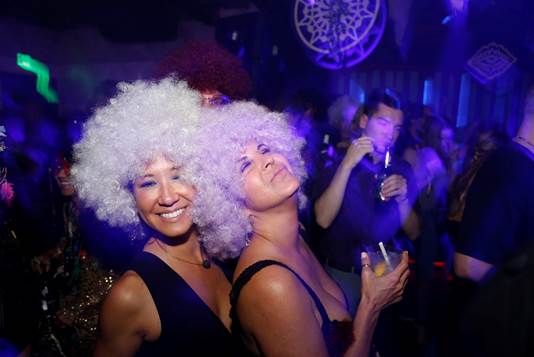 Miami Music Week at BASEMENT Miami Recap
All Your Favorite DJs and Their Friends Made Basement Yet Again The Club To Groove at During MMW 2018
Tuesday, March 20 | Mayan Warrior: Holmar / Dramian / Concret / Mandrake
On Tuesday, Basement brought the Mexican vibes from the Mayan Warrior crew to kick off the first night of their epic Miami Music Week. DJs Holmar, Dramian, Concret and Mandrake took over the booth to bring the playa vibes downstairs to the eclectic crowd at the club. Everything was in full Mayan Warrior effect with the visual aesthetics as well, incorporating a unique laser light show experience for the night.
Wednesday, March 21| Hot Creations: Jamie Jones / Detlef / Impromptu Set From Diplo and Jillionaire of Major Lazer
On Wednesday night, Basement brought surprise after surprise on its second night of Miami Music Week. All your favorite celebs and DJs, including Louis Vega, Thomas Jack, Flo Rida, Ape Drums, Amtrac, Mija, Wax Motif, Mister E and Skream dropped in to party and play with the music freaks on the beach. Attendees also got to experience an impromptu set in bowl from Diplo and Jillionaire of Major Lazer, that kept the crowd bumping and grooving. Jamie Jones and Detlef headlined club, with local fave, Silent Addy + Friends in bowl. It was a night of future memories in the making.
Thursday, March 22 | Idris & Daley Present Hot Since 82 / Virgil Abloh / Diplo
Basement brought a surprise guest, Diplo, to celebrate its third night of Miami Music Week alongside Virgil Abloh, who was just named the new Men's Artistic Director of Louis Vuitton. Also on the tracks, Hot Since 82 made for a night of pure ecstasy. David Guetta joined the party and had his own table with house DJs Cedric Gervais, Sunnery James & Ryan Marciano to enjoy Diplo's set together. It was a night to never forget, you had to be there.
Friday, March 23 | Basement Presents Seth Troxler / Damian Lazarus / Jackmaster / Jasper James
The vibes went strong all the way into 5AM with Seth Troxler, Damian Lazarus, Jackmaster & Jasper James in club and Pirate Stereo, Nala, Santi Caballero in bowl with a surprise guest DJ, Amtrac. Damian Lazarus kicked off the night with a high energy set; the perfect way to start the weekend.
Saturday, March 24 | Basement Presents Bedouin / Audiofly / Thugfucker
Bedouin, Audiofly, and Thugfucker kept the momentum going by getting behind the booth together and giving partygoers everything they expected and more from a night at Basement. Paris Hilton and Paul Oakenfold joined in on the fun with guests.
Sunday, March 25 | Carl Cox Presents His Disco, Funk & Soul Event
To close out an amazing week, Basement had Carl Cox back again for his annual disco, funk & soul event. Everyone grooved in colorful Afro wigs that Basement provided. Carl played from open to close, 11pm -5am, and the club was going strong from the minute it opened the doors. David Guetta returned and was behind the booth as Carl played late into the night. Seth Troxler and Jackmaster both bowled together, and other notables spotted inside Basement include Paul Oak