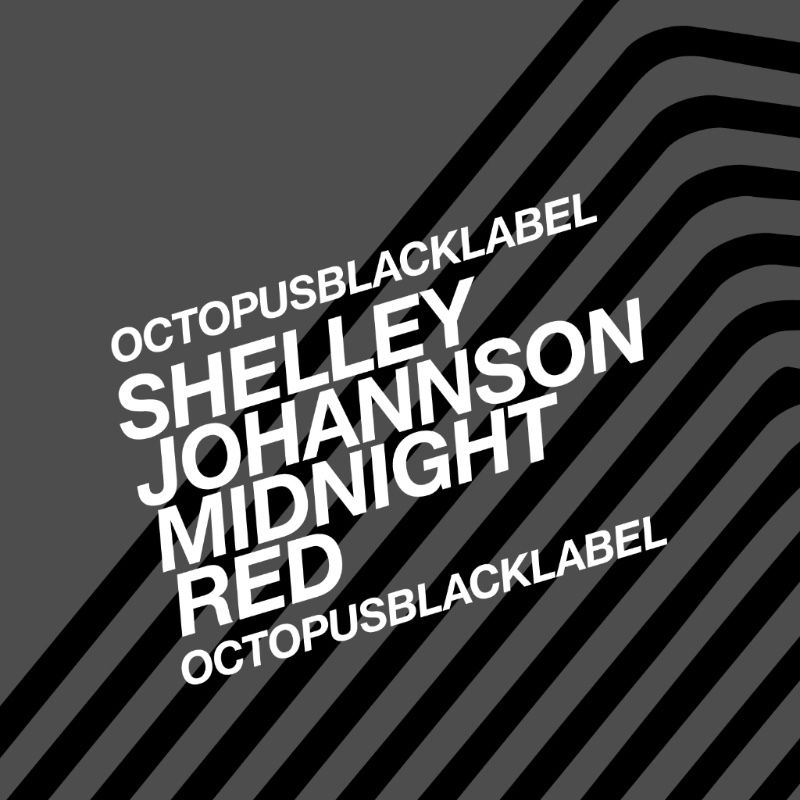 Shelley Johannson - Midnight Red
On March 14th, Toronto's very own Shelley Johannson partners up with Octopus Black Label for the release of her "Midnight Red" EP. Featuring 4 enticing originals, which are packed with energy and subtle, seductive tones, Johannson stays true to her mantra – "One foot on the dancefloor, one foot in the booth" in this exciting EP!

"I'm exhilarated about the release of "Midnight Red"! I wanted to create an EP that had a mixture of moods that reflected what I like listening to. I love using big drums and female vocals in my productions and these elements can be heard throughout the tracks. So, the tone of the EP is dark, a little mischievous and also playful. I'm excited to share my sounds with other dance music enthusiasts." — Shelley Johannson
"Midnight Red" – as the EP's self-titled track, "Midnight Red" immediately commands listener's attention with its low, militaresque bass line. A wild, tribal drum pattern breaks out, and this record comes to life! Our ears are hit with sharp, simmering synths and quick bursts of energy, which tease us before we're brought back to that singular drum pattern once more. Upbeat and full of life, "Midnight Red" will leave you gasping for air by the time it's through with you.
"Take It" – quick paced and in your face, this track has nothing to hide! Heavy, relentless bass propels this record forward, while playful female vocals seduce our ears. Sharp, jabbing high claps contrast with the low, rumbling bass, creating a sinfully, groovy beat that will have you dancing in circles.
"Leave You" – a dark, eerie record that's loaded with obscure, minimal effects — "Leave You" will play with listener's emotions. The bouncy bass line will have you shaking your hips, while the hypnotic vocals pull you further into its depths. A definite standout on the EP, Johannson displays her acute sense of rhythm and flare for cheeky techno in this record!
"Love Is" – begins with hollow blooping sounds and a quick, steady beat. Reverb is added to create a gradual echo that's both eerie and intoxicating, before we're suddenly left with nothing but powerful bass. Layers are methodically added one by one, giving "Love Is" a mechanical feel. The track continually builds, reaching its highest point of intensity around 3:50 before giving way to a euphoric scream and winding melody that takes listeners down an unexpected path.