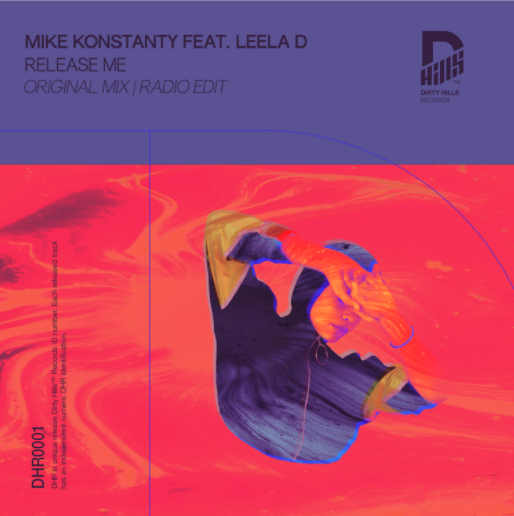 Mike Konstanty launches new record label Dirty Hills
Polish DJ and producer Mike Konstanty marks the launch of his new record label Dirty Hills Records with single 'Release Me', out on Friday 8th January.
Focusing on new, unconventional methods of promotion and publishing new artists, Dirty Hills has been launched with the aim of releasing great music from across the electronic spectrum. A bass-heavy piano-house jam, 'Release Me' features the vocals of UK singer-songwriter Leela D, who previously linked up with Mike Konstanty on September's 'Come To My Room'. The label is also giving away a free-to-download Mike Konstanty's bootleg of the Phats & Smalls classic 'Turn Around'. 
Mike Konstanty explains: "After working with the best labels I made the decision to fire up my own label. We are focused on widely understanding electronic dance music, new unconventional methods of promotion and approach to publishing new artists. Our goal is to release very valuable tracks with a great commitment to promotion and PR support."
Hailing from the Polish capital of Warsaw, Mike Konstanty burst onto the scene earlier this year, when debut track 'Prayer For Rain', released on Toolroom for their Miami 2020 compilation, reached #3 on the traxsource Tech House Chart. He followed this up with a steady stream of club weapons, dropping bumping house jam 'Magic Flute', collaborating with Doorly on single 'Say Nay Say', the powerful 'Elephants Anthem' and aforementioned 'Come To My Room'. Also a well respected DJ on the international stage, he has shared booths with a number of world-class artists, such as Claptone, Riva Starr, DOORLY and Camelphat.