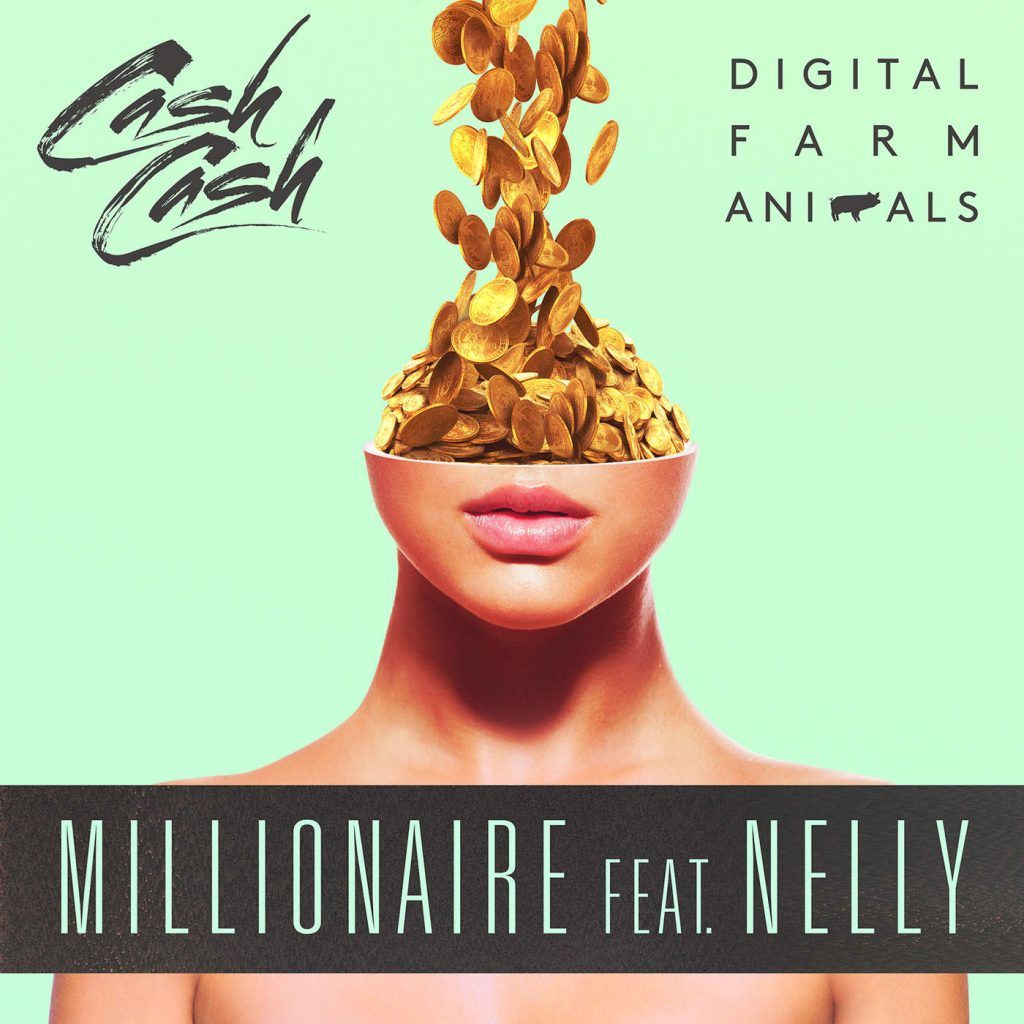 Cash Cash & Digital Farm Animals - Millionaire feat. Nelly
London's hottest new producer and songwriter, Digital Farm Animals, steps into the limelight with the song of the summer Millionaire. On Millionaire Digital Farm Animals, aka Nick Gale, has collaborated with American rapper and R&B superstar Nelly as well as electronic dance trio Cash Cash. Millionaire is set for release on June 3rd on all streaming and retail platforms.
Featuring a chorus hook that will stick in your head for months, Millionaire is soon to be all over the clubs and the mainstream airwaves, from London to Sydney, and Ibiza to NYC. The uplifting, feel-good dance R&B crossover smash is sure to be rising up the airplay chart this month and it's already been added to the New Music Friday playlist on Spotify. The video, filmed in Cannes, will premiere in the coming weeks.
Laying the foundations with both underground and mainstream club records, Millionaire formally follows Wanna Know ft. R Kelly, which saw Digital Farm Animals effortlessly merge UK house music with classic R&B and quickly pick up well over 1 million streams. Wanna Know caused a stir in the club scene and Pete Tong labelled it his Essential New Tune and Danny Howard made it his Future Anthem on Radio 1.
With his works totaling over 250 million streams on Spotify, YouTube and Soundcloud, Digital Farm Animals has made quite a name for himself over the last year. He has established himself as one of the most sought after songwriters and producers for huge dance pop crossover smash hits. Digital Farm Animals wrote and produced Dua Lipa's acclaimed Be The One and Galantis' No Money – both Top 10 singles. Another string to his bow, he was the featured vocalist on Netsky's Rio which was a huge club anthem and used as the soundtrack for the London New Year's Eve Firework display.
Digital Farm Animals has collaborated with and remixed some of the world's most exciting names including Anne Marie, Will I Am, Lily Allen, Amy Winehouse, Icona Pop, K Stewart and MNEK to name a few. Digital Farm Animals is one artist you should keep an eye on.