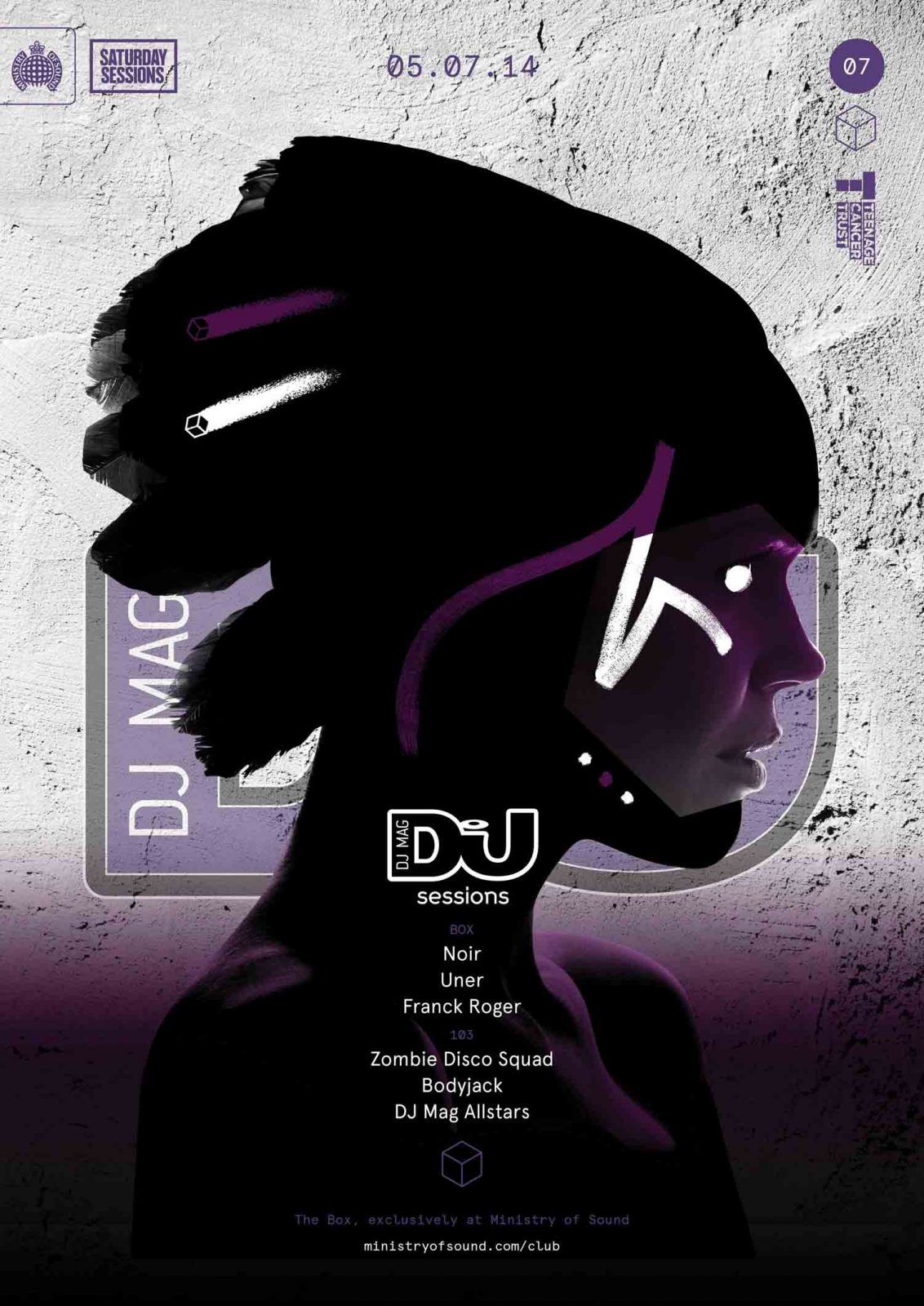 MINISTRY OF SOUND PRESENTS DJ MAG WITH NOIR
The DJ Mag crew is back at Ministry of Sound for the second takeover this year, with special guest DJ, Noir on Saturday 5th July.
Building on the success of their first event with Riva Starr, DJ Mag is bringing Noir, one of the most in-demand house DJs on the planet to the proceedings. The Danish DJ/producer who shot to fame with 2006's "Money For Nothing", has since gone on to DJ superstardom with hot tracks such as "Around" and "Found Out". Not content with just producing his own music, Noir founded Noir Music in 2009, which went on to release Pirupa & Pigi's "Sweet Devil" before discovering and breaking Hot Since 82 and Finnebassen. He will be joined in The Box by Spanish electronic music maker Uner and French house DJ Franck Roger, completing the international line-up.
Over in 103, London DJ/producer Zombie Disco Squad aka Nat Self, house & techno DJ Bodyjack will be supported by DJ Mag Allstars, while Tempo Eterno will be in the Vodka Bar.
DJ Mag is one of the longest running dance music magazines in the world and their annual Top 100 DJs list is one of the best measures of who's hot and who's not in dance music. The publication will be curating a string of events at Ministry of Sound featuring some of the best electronic music talent, which kicked off in May with Riva Starr.
Tickets available from:
http://www.ministryofsound.com/events/calendar/club/2014/05/22/09/59/140705-noir
11pm – 7am
Ministry Of Sound
103 Gaunt Street, London, SE1 6DP
Tube: Elephant & Castle