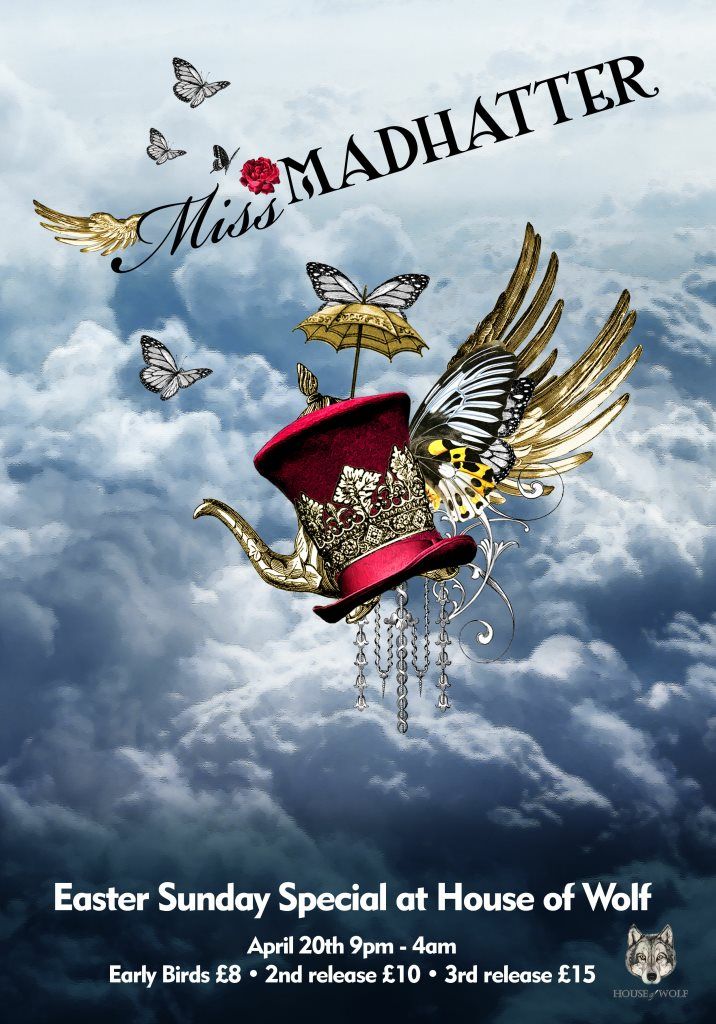 Miss Mad Hatter – Fancy Dress Easter Special
DJ Line-up / Max Van Morrison, The Duke aka Diamond Finger, Normski, Bee Shiver plus secret super special guest DJ
Project Sound proudly presents 'Miss Mad Hatter's Easter Special' at House of Wolf.
In keeping with the usual ethos at Project Sound you are the party and your experience means everything. Their series of innovative 'Urban' parties in London have given you more than ever before. Their New Years Eve launch set the tone for things to come; a party full of interactivity, creativity, wild abandon and spectacle! They have continued to fulfil their mission statement and look forward to bringing you another bespoke party experience.
The House of Wolf is a multi-functional, multi-sensory pleasure palace, dedicated to the creative pursuits of dining, drinking, art and entertainment.
Located on Islington's Upper Street in one of London's earliest listed music halls, the three-story Victorian lair launched in October 2012 aimed at pleasure seeking gastronomes, and has fast become one of London's most talked about nightspots