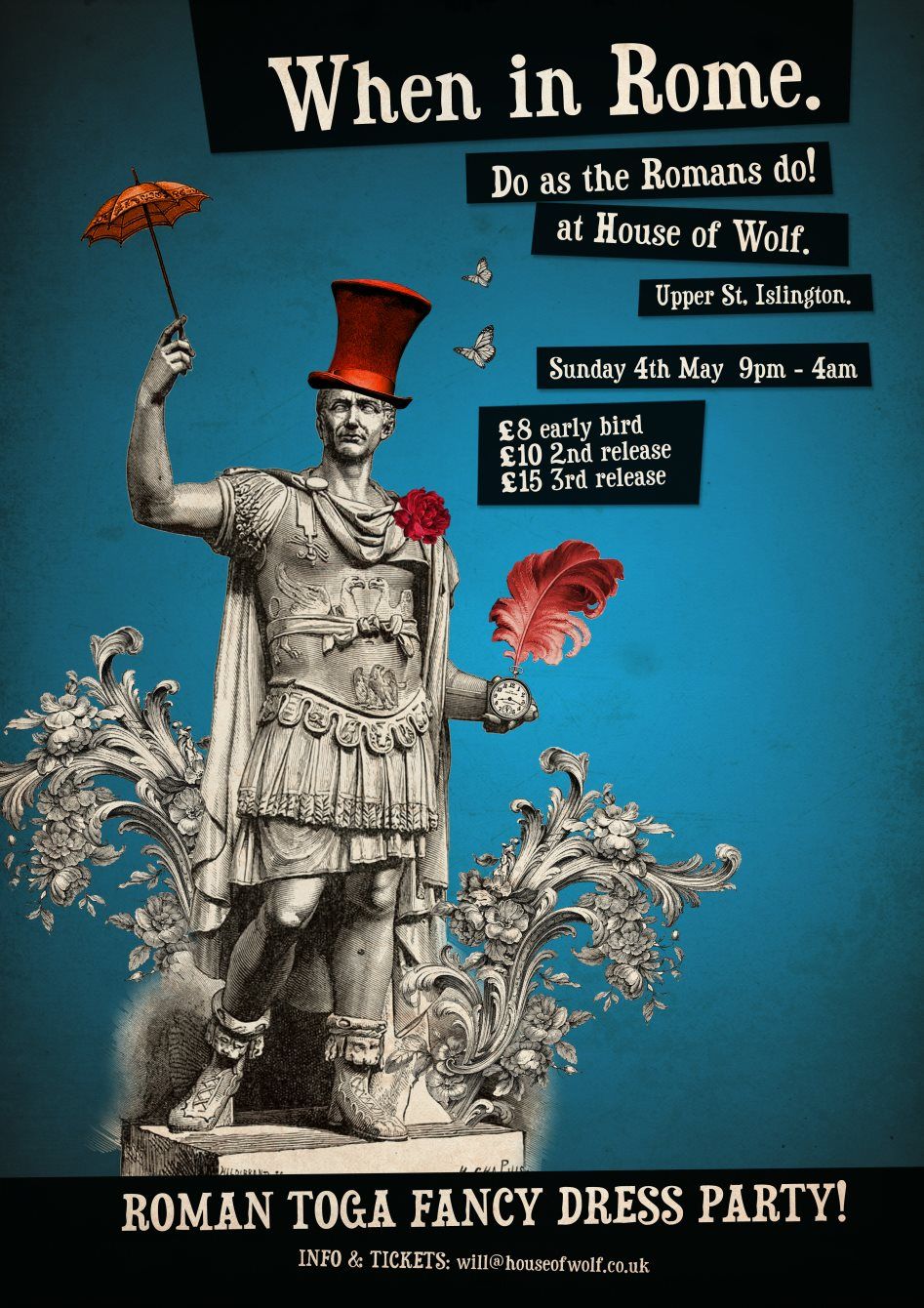 When In Rome, Do As The Romans Do – Fancy Dress
When in Rome', a Toga party like no other at the House of Wolf.
When in Rome indulge yourself in the heights of decadence.
When in Rome feel the warmth of the earth in the gladiatorial pit.
When in Rome court the attention of the gods amongst heaven and earth.
When in Rome gorge on the finest of delicacies and meads.
The Romans knew a thing or two about having a good time, in amongst all that conquering they rewarded themselves with more than the spoils of war; pure opulence was afforded to each and every hero's return. Where better to revive the heights of civilised society than at London's premier pleasure palace House of Wolf. Toga clad maidens abound to serve you the finest concoctions, an array of luscious live acts will endeavour to entertain you, London's finest DJs will unleash their spoils lavishing you with nu-disco, soulful and deep house.
A feast of fun, more than a custom, a jubilant service of worship, a ritual to welcome in the spring…
This Easter the Resurrection will be marked with a plethora of beats and bleeps, rejoicing, dancing and singing. Come and conquer the dance floor at House of Wolf and remember to the victor go the spoils. So when in Rome do as the Romans do, have the most decadent, lustrous, and indulgent of good times. Take all that you want, claim it for your own and have more than your fill. This world is yours and those that oppose you will succumb or perish.
FOR ROME!