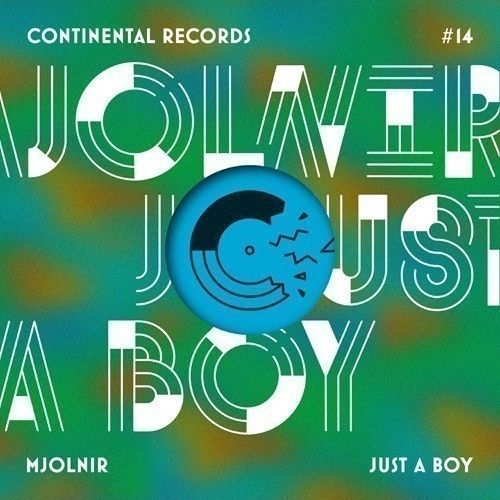 Mjolnir – Just A Boy EP
As the saying goes, it's not where you're from but where you're at, as Continental's painstakingly been demonstrating these last two years putting out singles from like-minded musicians across the globe (London, Paris, Sydney, Osaka, Toronto, Ghent, Zurich etc). This time, for its 14th release, Jerry Bouthier's imprint is jetting off to Jakarta, Indonesia, to hook up with local electrodisco heroes: Mjolnir. Spell M-J-O-L-N-I-R, which means the hammer of Thor, heard as thunder by humans!

Inspired by European synth pop, Mjolnir, the brainchild of Nara Anindyaguna and Catra Adhiwardana, dub their sound 'dark disco funk'. The pair's been getting steady, growing love from the best blogs out there thanks to winning melodies, skilled musicianship and a fresh – not so quite easy to pigeon-hole – approach that's seen them remix The Chemical Brothers, Chromeo and more.

The EP contains four brand new reinterpretations taking the gorgeous 'Just A Boy' to new heights. JBAG aka Continental bosses Jerry Bouthier and Andrea Gorgerino could not resist giving it a glam make-over that's both nostalgic and uplifting at the same time. Fresh from their debut "Bombay Night Story", Continental's last release, Switzerland's Mannequine deliver an ambitious re-rub that climaxes with housey pianos. Next, Vancouver-based rising producer Pat Lok gets rough and funky without losing the soulful gist of the original composition. Finally Helsinki's Castletics combines robodisco groove and timeless euro flavours.