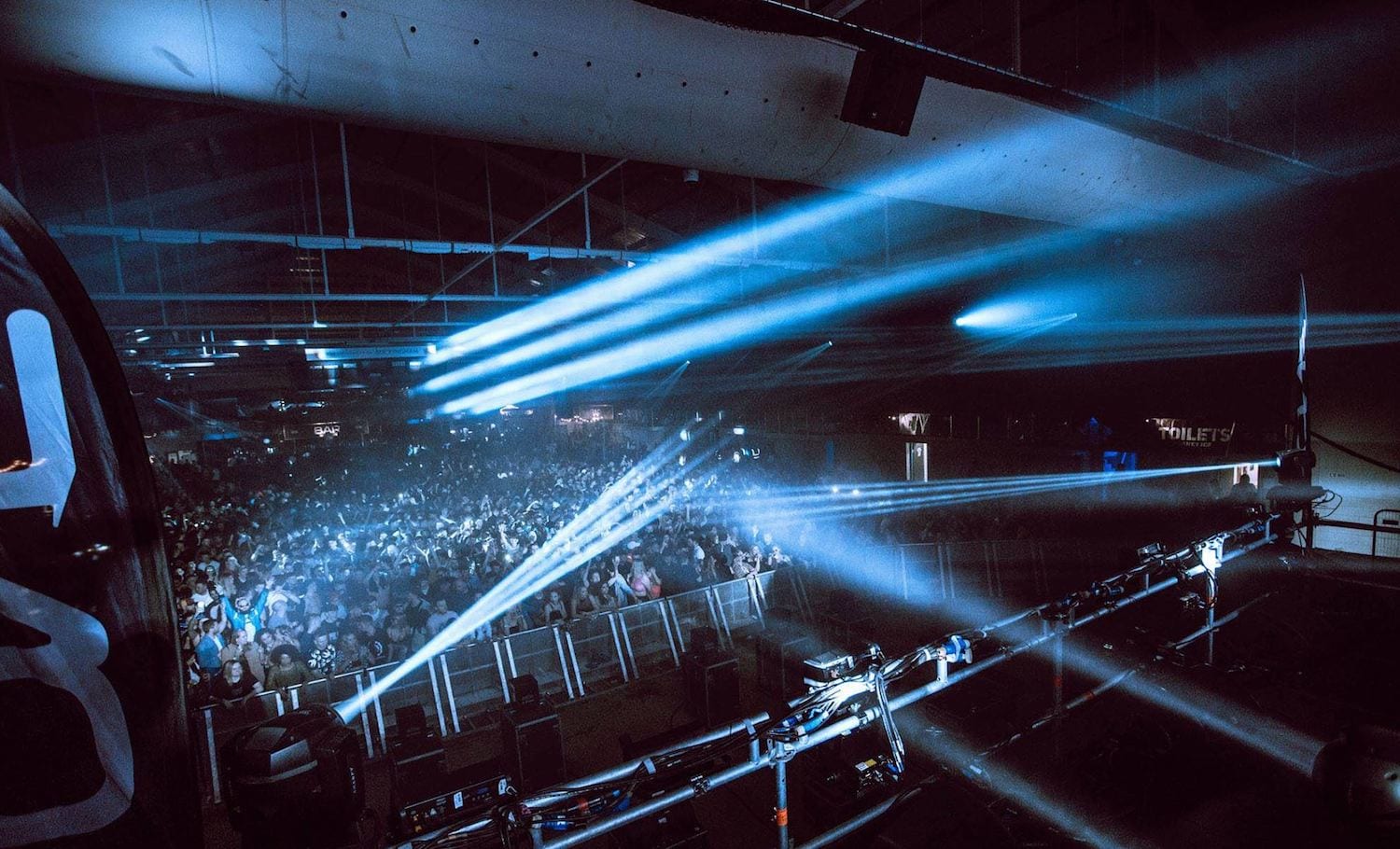 MK Arena Releases Stunning Aftermovies Showcasing Debut Weekend Of Electronic Music
MK Arena has released two aftermovies showcasing its huge debut weekend of electronic music events which took place on 5th and 6th of April. A giant ice rink by day, MK Arena was transformed into a huge 16,000 square foot dancefloor, with the highest quality production from promoters Our Next Event / ONE, as it opened its doors to electronic music for the first time. The Friday night kicked off with BassJam presents Andy C and a sold out crowd of 3000 drum & bass fanatics. The following night it was the turn of CamelPhat presents BLOW! as the tech house duo took the roof off the arena to another sell out crowd.
The quality of the line ups for each event was a statement of intent from MK Arena and co-promoters Our Next Event, and is the opening salvo in a forthcoming series of top level electronic music events aiming to place Milton Keynes back on the clubbing map. After an opening weekend of this magnitude, MK Arena is set to become a must-visit destination for clubbers across the country.
On the Friday, Andy C was joined by Dimension, Darkzy, Problem Central, James Hype and FooR, with the Milton Keynes crowds keeping up the energy from the first beat to the very last drop.
Saturday night saw CamelPhat joined by Andrea Oliva, Detlef, Eli Brown and Max Chapman performing to a packed, euphoric dancefloor. Both the DJs and the crowds went home knowing they had experienced something very special.
Our Next Event, known as ONE, the well-respected Sussex-based promoters is well known for holding successful events in the south of England such as PierJam, Cafe Mambo and Garage Nation, and here, in partnership with MK Arena they stepped it up to another level. Follow https://www.facebook.com/ournextevent1 to find out what is coming next.