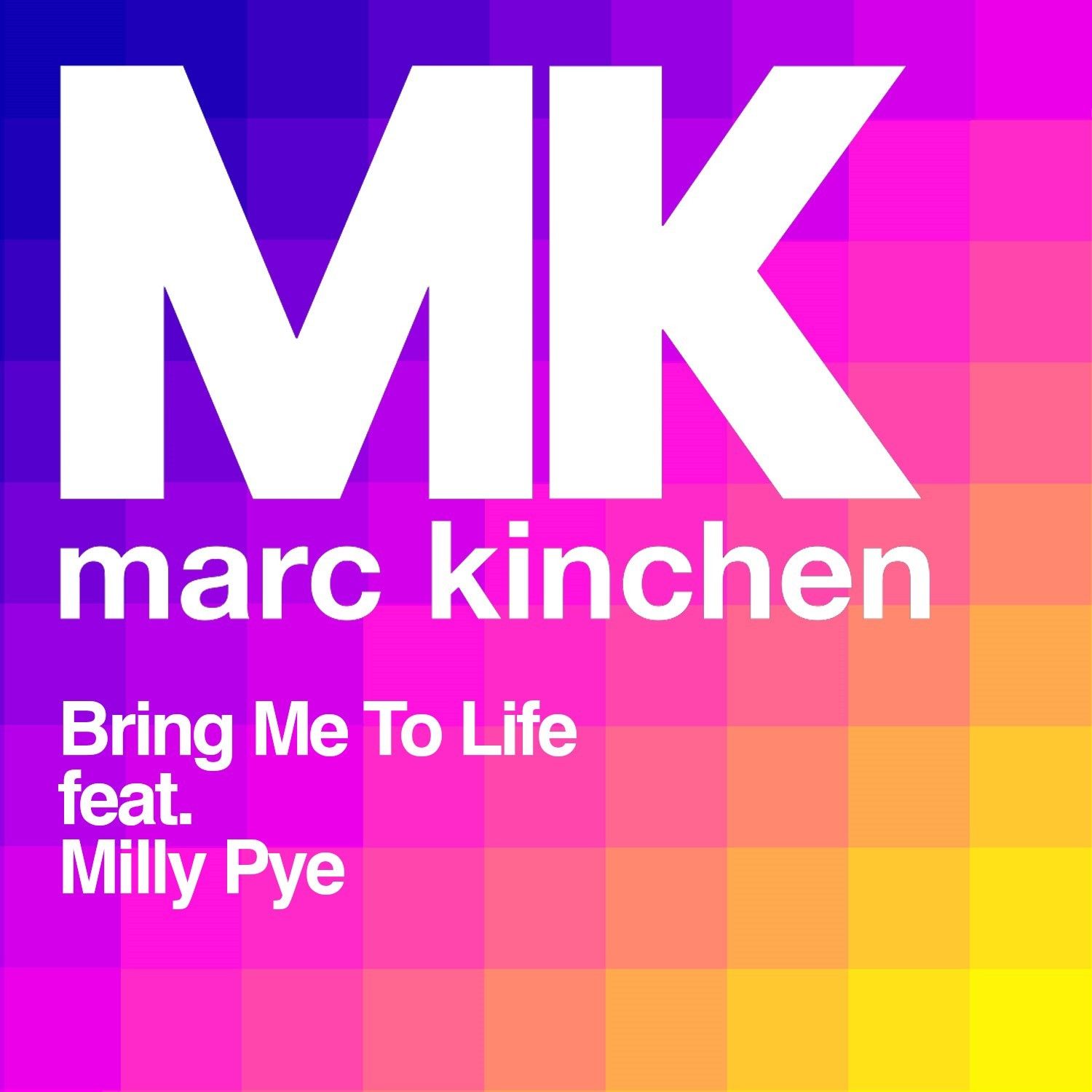 MK - MK – Bring Me To Life
Cementing his place at the forefront of the house scene thanks to huge releases such as 'Always' and 'Burning', Detroit's very own house master, MK (Marc Kinchen) reveals his new single 'Bring Me To Life'; which is the first single from his highly anticipated forthcoming artist album. Recognized for his signature sound and chart topping remixes such as Storm Queen's 'Look Right Through' which hit #1 in the UK charts and Emma Louise & Wankleut's, 'My Head Is A Jungle' the in-demand producer/DJ has gained even greater prominence thanks to his uncanny ability to rework/reimagine almost any song into a bona fide dance floor filler.
'Bring Me To Life' epitomises the raw talent of MK's unique song writing style and collaborative skills. The song is a tingling and infectious house cut, resplendent with chunky basslines and original MK tinged piano loops. Combined with 18 year old newcomer Milly Pye's blissed out vocals, 'Bring Me To Life' will undoubtedly soundtrack the summer at every club and festival worldwide. The single package will contain a variety of MK remixes like 'MK AREA10 Club Mix' a slinky, bass heavy take on the original. Along with the Original, the MK Area10 Dub Mix; a banging remix by Dantiez Saunderson; Illyus and Barrientos, and Zac Samuel will be forthcoming. With these in tow 'Bring Me To Life' is set to explode into popular consciousness.
Over the last two years MK has become one of the elite in the Shazam charts with a plethora of remixes including Lana Del Rey, Sam Smith, Rudimental, Kant, and Pharrell to name but a few. With his Area10 brand hosting stages at We Are FSTVL, Parklife, Creamfields and Tomorrowland as well as his summer shows at Pacha, MK can certainly be counted as one of the more influential and prolific DJ/producers in the game much to the delight of his huge army of dedicated fans. With an album due for release later this year, 'Bring Me To Life' is a huge taste of things to come from the influential house music master.