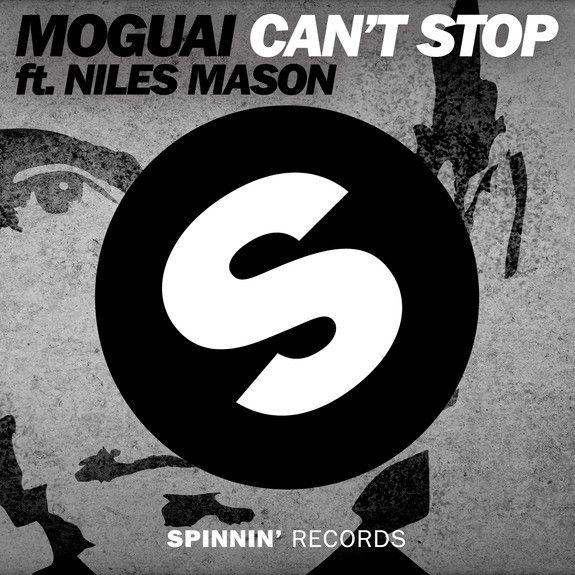 MOGUAI – CAN'T STOP
MOGUAI continues on his mission to serve up massive beats built for the dance floor and the next in that long line is here. 'Can't Stop' feat. Niles Mason is one of the biggest tracks ever to have come from this electronic music titan's studio and the timing is impeccable as ever, as he continues to raise the bar and offer something fresh to the electro scene. OUT NOW on dance music powerhouse Spinnin' Records, this release is available for download exclusively through Beatport. With the Soundcloud preview having already causing more than a stir on the blogosphere, there's even better news for fans and tastemakers as the single's stunning official video is up now on Spinnin' TV!

WATCH OFFICIAL VIDEO ON YOUTUBE
MOGUAI – 'CAN'T STOP' FEAT. NILES MASON

MOGUAI has really drawn from the many influences that have helped shape his illustrious career when creating this leviathan, while at the same time combining them with new ideas and production techniques. Starting out with a glitchy intro over a pounding beat, this leads into a softer first verse with renowned dance music top end singer Niles Mason's powerful vocal that takes the track into its first frenzied build. 'Can't Stop' is the first track in a career spanning nearly three decades that MOGUAI has ever used so much vocal in a song and, as expected, he does so to amazing effect. Next, the crunching electro that is evident in his last two releases 'PunkOmat' and 'When I Rock' is intertwined with the massive kick drum and powers along, only stopping for perfectly placed breakdowns followed by colossal drops.

In addition to this release, MOGUAI has been recognized for another one of his immense productions. 'Mammoth' – his chart-topping collaboration with Belgian brothers Dimitri Vegas & Like Mike – has been given gold certification by Beatport and the main man received his disc recently at Spinnin' HQ in Amsterdam. Speaking of this fine achievement, he said: "It's such an honour to be given this award and I'm very proud of the amazing reception 'Mammoth' has got from fans and industry all over the world! I still get goose bumps when I play it in my sets and I hear people chanting the melody! This 'Golden Record' is the icing on top and Dimitri, Mike and I are now working on a follow up, so watch out!"

Head over to the MOGUAI Soundcloud, Facebook and Twitter pages to keep up-to-date with all the best music from a true dance music master!
http://www.beatport.com/release/cant-stop/1170769
www.moguai.com
www.facebook.com/djmoguai
www.twitter.com/MOGUAI
www.youtube.com/realMoguai