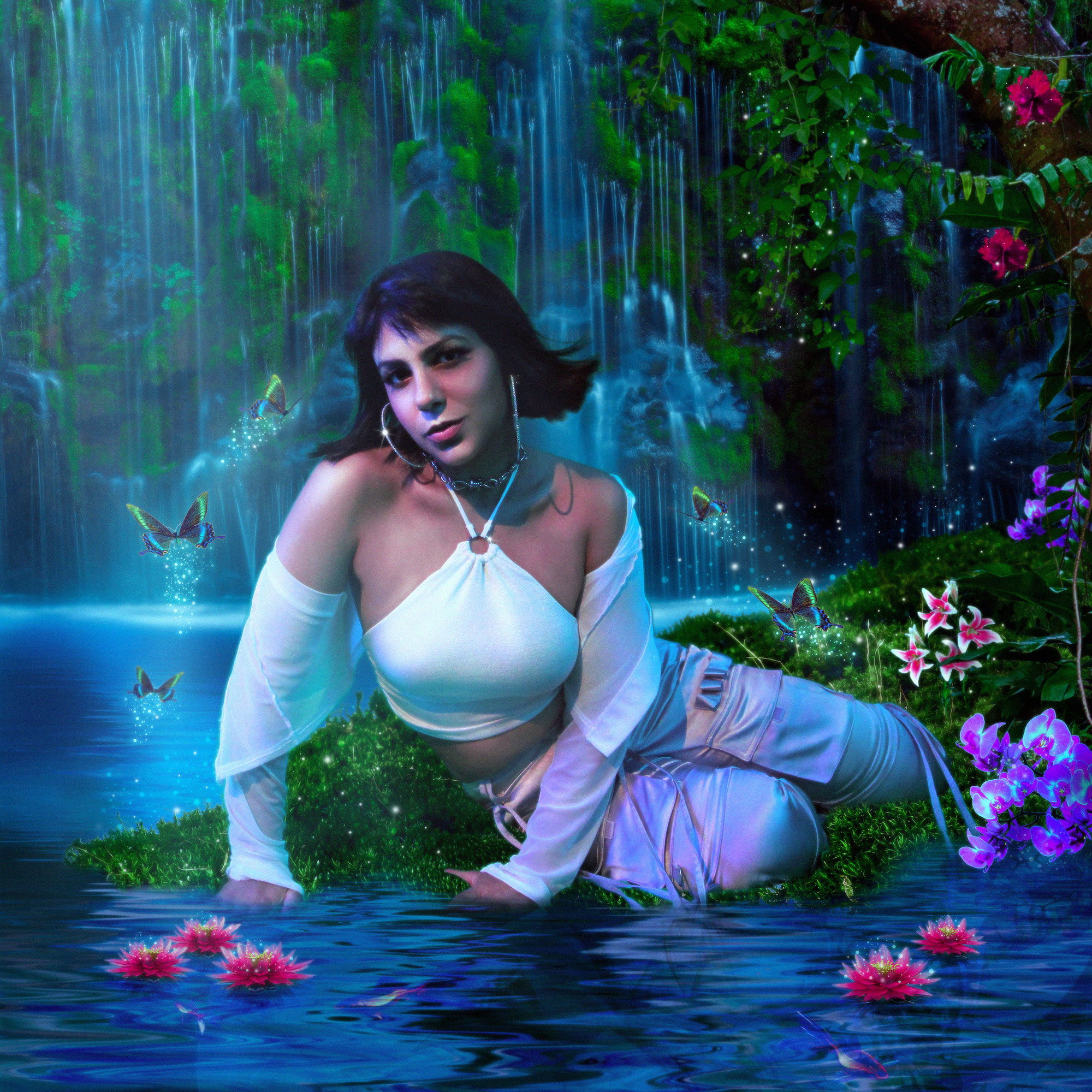 moistbreezy Drops The Incredible Video For Hyperpop-Smash 'Oasis'
Pop/Hyperpop sensation moistbreezy returns with her official video for the catchy and cool 'Oasis'. Coming off of her incredibly well-received mixtape 'Breezy', which dropped in September 2020, the beautiful visuals are available everywhere from April 21st.
Self-produced but meticulously created, 'Oasis' is a rich and textured masterpiece. Driven by percussion and smooth atmospheric pads, moistbreezy's vocals are centrestage. With the chorus comes the brilliant hook underpinned by a thumping bass, which acts as a second melody amongst swirling effects and synths.
"True to its title, 'Oasis' was meant to be just that – a sonic oasis," she explains. "I wrote everything else around it, knowing it would fall directly in the middle of the track listing. It's a love song that captures the philosophy I had for the project as a whole: a safe haven in a world of chaos. This is what I believe love is. It's also what making music and art is for me, an escape from the crazy dystopia we live in to a place of peace and emotional safety."
The video depicts moistbreezy in a fantastical dreamworld, one which perfectly mirrors the song. "The process of writing and producing this track was incredibly visual for me, I was picturing a world like Pandora from James Cameron's Avatar, or FernGully."
As a musician very much of the digital age, moistbreezy's presence in both New York and the hyperpop community had led to much success. Her track 'Running' has around 300k streams on Spotify alone and 'Contact', also off of her most recent mixtape, has nearly 50k already. 'Breezy' itself has also performed well, being featured in Dazed '6 Albums to Hear This Week' as well as PopCrush's '25 Best Albums of 2020'.
moistbreezy's vision and DIY attitude serves her brilliantly on 'Oasis' and 'Breezy'. As an artist in many mediums, the visuals are something treasured by her maybe more than most musicians, and it has created a beautiful partnership between audio and video. It is sure to continue expanding her global appeal through 2021 and beyond.