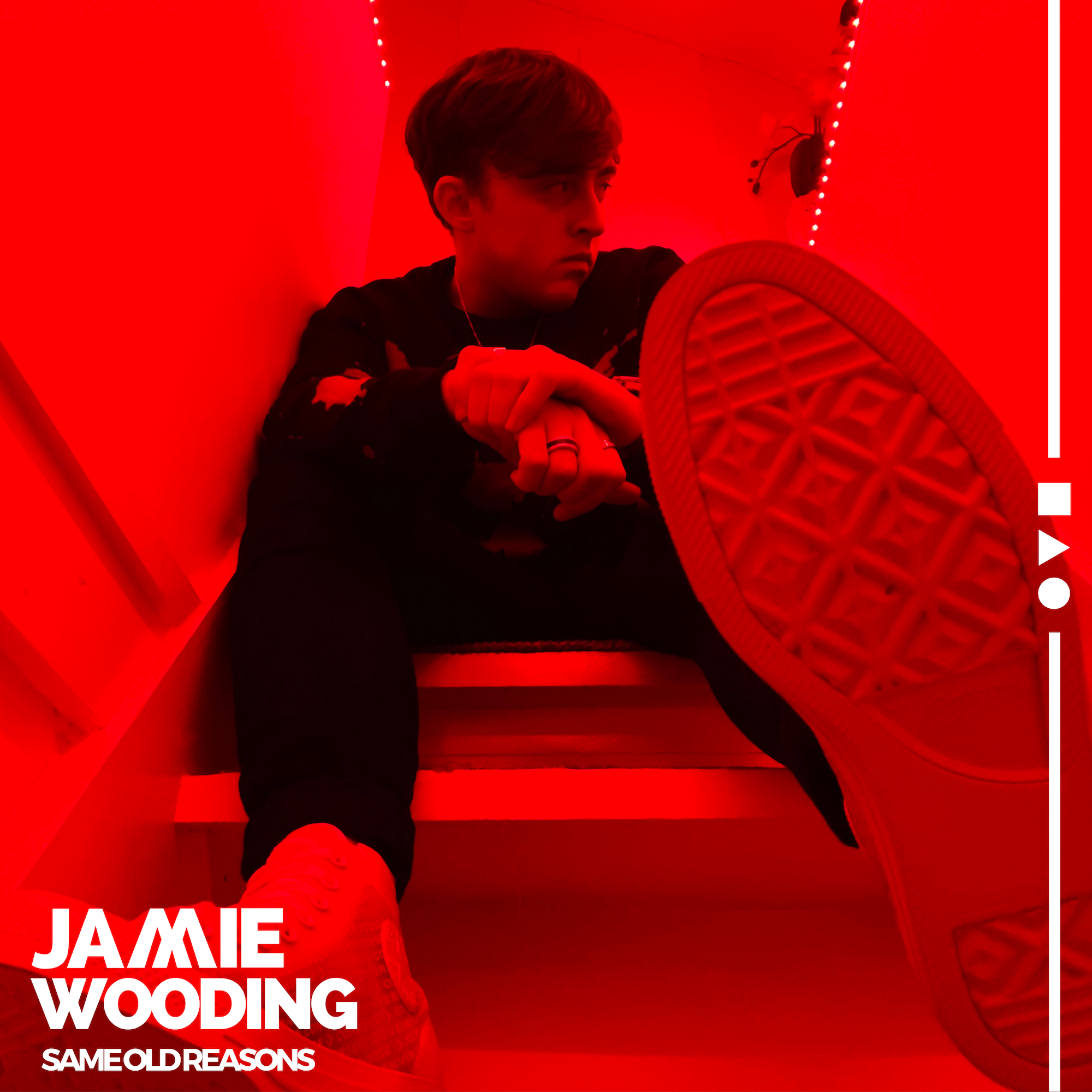 Jamie Wooding Drops The Rock/Pop Classic 'Same Old Reasons'
Rising pop singer-songwriter Jamie Wooding drops the incredibly powerful and catchy 'Same Old Reasons'. Sure to be on repeat, the track is available everywhere now. 
Written by Wooding himself, produced by Sugar House (Viola Beach, Larkins etc) and mastered by Grammy Nominated engineer Robin Schmidt (Liam Gallagher, The 1975 etc), the track is certainly brimming with talent and experience, and begins with layered echoed guitars and expansive synths. Led by the strong vocals, the chorus builds with thumping bass and live drums, completed by a high electronic arpeggio that acts in partnership with the catchy hook.
"For me in relationships, when they don't work out regardless of who ends it, the reasons are always the same," explains Jamie, on the meaning of the song. "It's about realising that you're not right for everyone and that's ok. At the end of the chorus there's a lyric 'In your life, well I'll be the mistake'. That for me is saying it's ok I know we're not right and I'm ok being your mistake. It gives you the motivation to pick yourself up and move forward and onto better days."
Hailing from just outside Liverpool, Wooding learnt his trade through busking, starting at the tender age of 13. Now 21, he's honed his craft and dropped multiple singles already to much success. His most recent track 'You & I' was backed by BBC Introducing and achieved over 35k streams on Spotify alone. 
'Same Old Reasons' comes partnered with a poignant and beautiful video of a live version, recorded simply with guitar and vocals and dropping May 6th. Together these are sure to propel Jamie Wooding towards musical success, a path on which he's already well on his way.