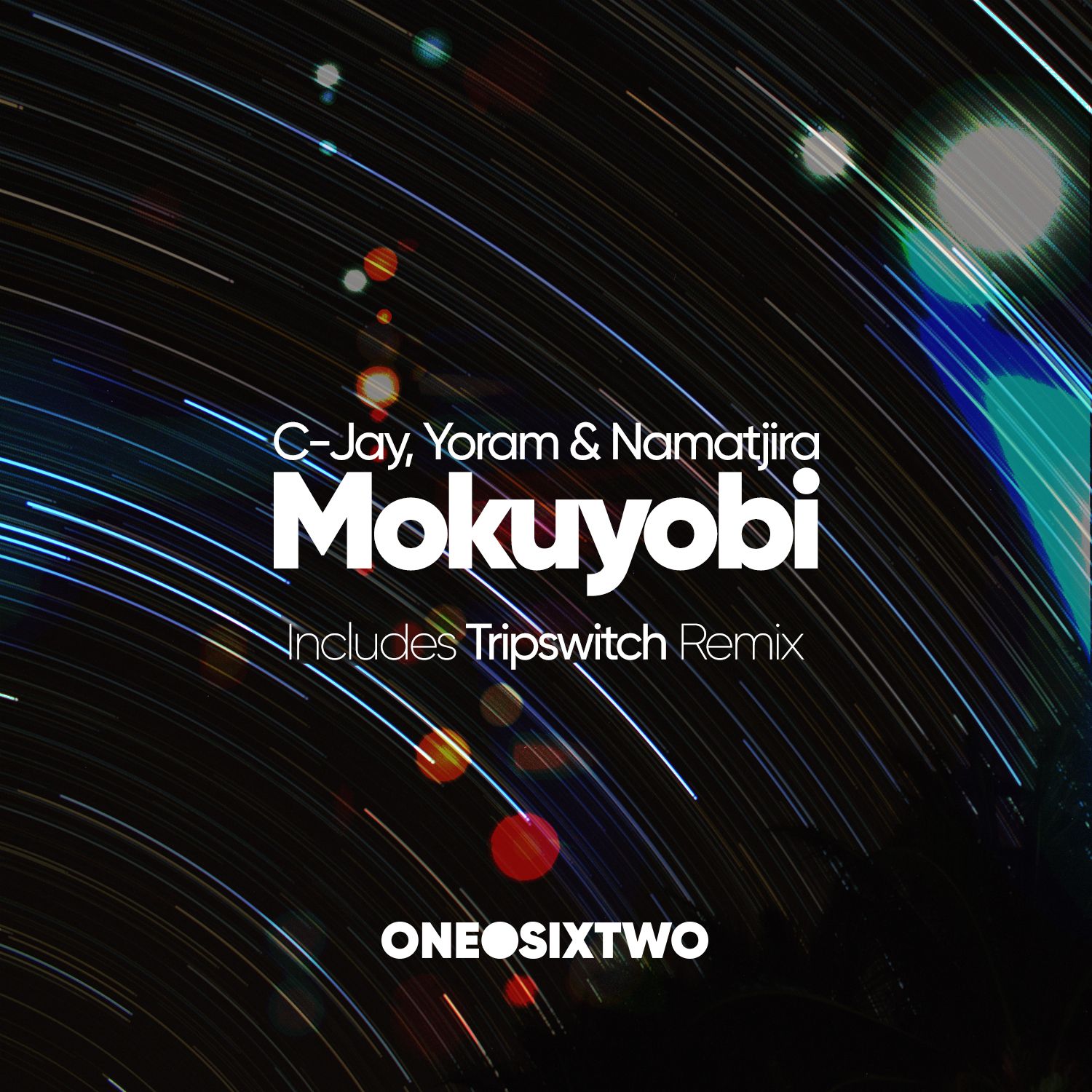 C-Jay, Yoram & Namatjira - Mokuyobi
Nick Brennan's Tripswitch journey through electronic music continues unabated in 2017. The month of June saw the launch of his brand new onedotsixtwo label with his first mix comp 'In At The Deep End' (ODST0001) – a stylish summer affair featuring no less than 23 exclusive tracks that joined the dots perfectly between past, present and future. Now, the renowned DJ/Producer and musical chameleon reveals the first in a series of stunning single releases from a new family of friends and collaborators – carefully selecting artists that he respects and knows will bring something unique to the party.
The label's next unique artistic step forward comes in the form of a highly creative collaborative trio of DJ/Producers from the Netherlands – C-Jay, Yoram & Namatjira.
C-Jay is perhaps best known for his critically acclaimed, chilled 'Echoes' album that was presented as a wind-down final disc on John Digweed's 'Bedrock 18' opus, and his previous ground-breaking 'BackSlider' album (also released on Bedrock).
Yoram's exceptional releases on Outside the Box Music, Crossfrontier Audio, Parquet, Lowbit and many more quality labels have seen him recognised as a highly innovative artist too. With his unique brand of sophisticated, stylish and superbly crafted music currently catching the ear of some of the biggest names in dance music via his huge releases on Anjuna Deep and Armada's Electronic Elements,
Namatjira (aka Joost van der Vleuten) has become globally renowned for his distinctly deep genre blurring creations. So, it is perhaps no wonder that this triumvirate of exceptional and diverse talent has created something very special here.
The onedotsixtwo label is focused on exploring and developing a dancefloor-orientated, boundary-blurring, proper progressive ethos, and 'Mokuyobi' is a perfect starting point. C-Jay, Yoram & Namatjira are all hypnotic masters, and together they fuse an unhurried groove with subtle swells of melodic beauty and an ocean of deepness. Their countless delicate touches combine to create a track of ever-evolving, spine-tingling excellence. Maintaining the smooth flow and blissful beauty of the original, Tripswitch ups the energy quotient, steps up the percussive elements and fires up a seductive melodic monster to follow. Witness a master at work as his remix of 'Mokuyobi' showcases and highlights the musicality, melody and emotion that have cemented his reputation as a producer and a DJ over many years, as the track soars with a sublime filmic beauty. This is most certainly a release that immediately flags up onedotsixtwo as a top-class new label to watch.