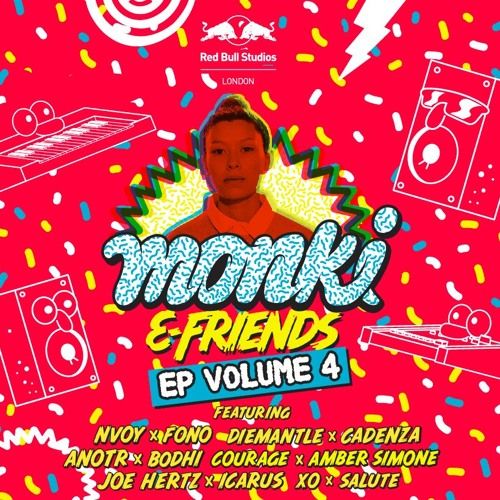 Various Artists - Monki and Friends EP 4
Despite her young age, 24 year old Londoner Monki has been championing dance music for years, setting up her own Zoo Music imprint to release music she loves, and touring with Annie Mac's 'AMP' club night.
The friends invited to feature on Volume 4 include a collaboration between Fono, who had the smash-hit of the summer with 'Real Joy,' and upcoming producer NVOY. Fellow up-and-comers XO and Salute will also be working together, with more established future house duo Bohdi working with Anotr. Also featuring on the EP are the new duo made up of Gutterfunk label boss DJ Die and Digital Soundboy don Dismantle: Diemantle, with upcoming Londoner Cadenza. Also featured are Bristol-based brothers Icarus with Annie Mac Presents-featured Joe Hertz.
Monki has been a regular fixture at Red Bull Studios over the past few years, recording her first three EPs at the London space. She's back in for 2016 with her fourth Monki & Friends EP, as well as a UK tour hosted by Red Bull Studios for the first time. The project aims to nurture and promote the most exciting emerging talent on the electronic music scene. Aligning with Monki's ethos to discover the freshest underground artists from bass to house music, Red Bull Studios provides a unique recording environment to create and release the EPs.