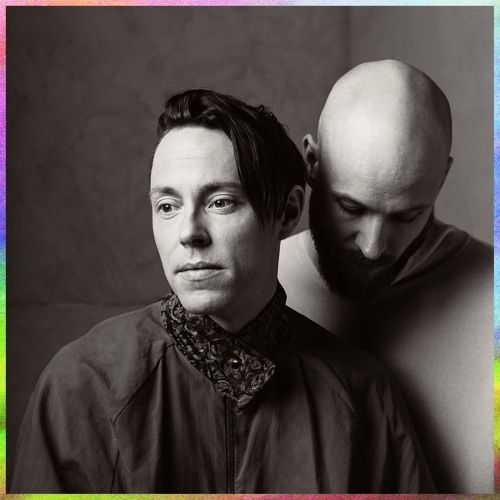 Dallas Kalevala - Moon Makes Me Happy
Subarctic pop duo Dallas Kalevala offer up a euphoric burst of ethereal energy on the introductory single 'Moon Makes Me Happy'.

Having picked up early support for their first single 'Animal Magnetism' from Finland's biggest music magazine Soundi, Dallas Kalevala now set their sites on attracting international recognition for their anthemic follow up track. The band recently signed a management and label deal with VILD Music, to roll out the upcoming debut album, and join a diverse roster of internationally acclaimed Finnish artists, including Jaakko Aukusti and Have You Ever Seen The Jane Fonda Aerobic VHS?. The release will set to follow a performance at one of the biggest Finnish summer festivals, Ruisrock and the band's first club show tour, taking in 10 dates from Helsinki, all the way up to the northern capital Oulu.

Comprised of Ville Malja and Jussi Matikainen, the pair stress how their environment is what drives their creative flow – with places like Berlin, Reykjavik and Kokemäki acting as their geographic muses, the song's organic conception is abundantly evident. Malja's powerful voice cuts through racing reverberating synths, Nordic bells and a driving break-beat. Rising harp scales and a high pitched wailing vocal, add to the raw energy of the track. Bathed in an otherworldly atmosphere, this track epitomises the ethos and sound of Dallas Kalevala.

Having both played an integral part in the acclaimed Finnish alt-rock group Lapko, Ville explains the origins of Dallas Kalevala, and how it spawned from wanderlustic desires… "The feeling of being an outsider has always troubled me and has not gotten any easier over the years. Luckily it generates creativity instead of apathy. After the sixth Lapko album I started to feel that I have to rush off into an adventure on my own and start a new band. I found Jussi waiting in the same corridor and together we bought a pile of airline tickets and are now driving fast into the sunrise with a crystal clear vision in the windshield."

With their eccentric and poetic disposition already receiving attention locally, the duo are set to make a unique mark on the world, as they introduce their glistening subarctic sound to international ears and add a refreshing drop of ice to the summer heat.