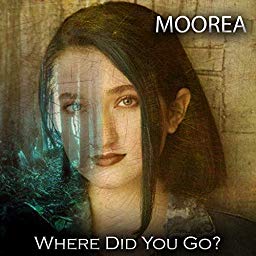 MOOREA INTERVIEW + New Single "Where Did You Go?"
Meet MOOREA
Tell us about Moorea as an artist.
Music is something that can inspire people. That's what it is all about. As a singer/songwriter my job is to be a vessel for new messages. My generation is often overlooked when it comes to important subjects, and I want to try to change that. I know I am just one voice, but my hope is that it will unite people and inspire other young people, to know they matter and need to be heard.
How did you get into music and producing at just 15?
I have always loved music, whether it was singing along to it, just listening to songs on long car trips, or coming up with random lyrics to songs I'll never write. Music is a very important part of my life. When I first moved out to LA to pursue acting, I knew that music had to be a part of it too. So I worked with many different vocal coaches that helped me find my sound. When I started working with Peter Rafelson, my producer, I knew it was time for me to start putting my own songs out into the world.
Your single, Where Did You Go is coming out soon, what can you tell us about it?
I don't want to give too much away because I want to leave room for interpretation. However, while it appears to be about a relationship between two people, it is actually Not A Love Song. You'll have to listen closely to find a deeper meaning.
We hear there are several versions of the single that cross-over to non-electronic genres. What was the inspiration to do this?
I love electronic music because it has this unmistakeable heartbeat at its core. However I think that all genres have unique qualities and I wanted to be able to branch out into the whole world of music.
Do you plan on touring and if so, where and when?
I do plan on touring! I am working on some new music at the moment, and when it's finished, you can bet you will see me on the stage!
You're also a successful actor and the star of an award winning horror film Between The Darkness. Do you prefer music or acting more?
It is hard to compare them because they are so different. I love both a lot, but I would have to say I lean slightly toward music. Acting is fun because you can shift into these characters to entertain people, make them laugh or cry. But with music, it's like I finally get to be me when I perform. It's my own voice, not a script.
Are there any electronic artists that you'd like to collaborate with this year? Why?
As a newcomer, I am open to collaborate with any artist that shares a similar passion for telling a story through music. A good example of someone who has mastered this skill is Diplo. I really love his music for that very reason.
What does 2020 look like for Moorea?
2020 is a very promising and exciting year for me. I get to release my first single, and take a leap into the music industry. It feels like a year of opportunity for me, and I'm really hopeful and interested to see what this year will bring!
Check out her new single "Where Did You Go?" (Dear America) out now!
http://saracooperpr.promo.fatdrop.co.uk/e/180972FF8sFKCZ1DJfLZ9Jxlnv8IDJWueoZ2AQqo