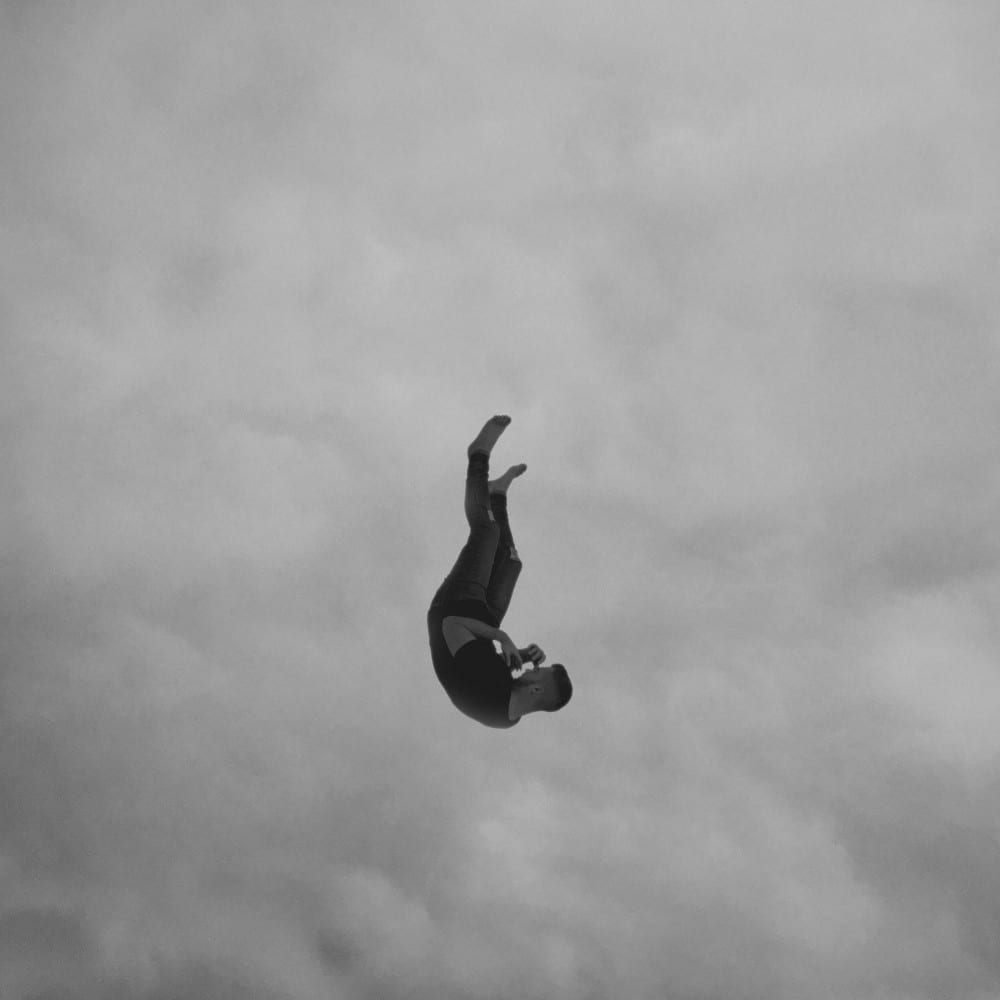 5 Minutes With… UK producer Diamond Eyes
After a break away from the limelight, UK producer Diamond Eyes (Joshua Marment) makes his hotly anticipated NCS label return with new future bass single 'Gravity'.
The track, an uplifting future bass cut that carries a juxtaposing lyrical thread, is a heartfelt reflection on Marment's darkest time. In 2016 his best friend, American singer and The Voice finalist Christina Grimmie was killed by a crazed fan outside The Plaza Live in Orlando, Florida. The shocking incident came at the same time as an incapacitating glandular flu and the end of an abusive relationship Marment was involved in. This plunged the British artist into a deep and lengthy period of depression, grief, and mourning. Music became, he said, a "place of vulnerability' where he could be utterly honest and open with himself as he progressed through intense therapy. 
I House U caught up with the talented Brit in his home studio in Norwich, taking 5 Minutes to talk about music, emotion, what kept him in the music and how he's moving on to brighter times…
Hi Josh, welcome to I House U, thanks for talking to us today. Where in the world are you and what are you doing? 
Diamond: Thank you so much for having me, I currently reside in a little part of the UK called 'Norwich', it's a beautiful little corner of the world. Currently I am drinking Tea, listening to 'The Midnight' whilst setting up my 'Joe Satriani' custom Ibanez guitar.
You're releasing your new single 'Gravity' on NCS today – can you tell us what the track's about? 
Diamond: Yes & I'm so excited! So without giving too much away, Gravity is about the feeling of being overwhelmed, when you're on the brink & have to let go of all the negative emotions. These past years have been a rollercoaster, I've lost, I've loved & I've lived & embedded in the lyrics is a message to anyone who needs support through hardship. Breathe… You'll be ok, friend. 
How important are lyrics in dance music tracks for you? How does your lyric and music writing process work? 
Diamond: For me, they're everything when It comes to creating. They are akin to a narrator in an enthralling story, reacting to the emotional dynamic being played out by the instrumentation which is working together to paint a brilliant picture in audio.
My process commonly is creating a 'mood' or 'emotion' using either a drone on a pad or foley (City & rain noises for example) sample, which puts me in the moment. Then from there I flesh out what I feel inside & create the song in the moment, building around whatever comes naturally. It's kinda cool, there's no 'cut & dry' method of making a 'Diamond Eyes' record, it's all about the moment.
You infamously knocked Skrillex's 'Bangarang' EP off the top of the Beatport charts with your 'Nightlife' EP – how did that feel?
Diamond: At the time, I was in awe. Skrillex's music was the one of the main motivators for me to buy Ableton (DAW) in the starting stages of my producing journey. Infact, my friend 'Kyle' from school showed me him & after that I was hooked. So, cheers mate! 
You were heavily linked with US pop singer Christina Grimmie – what do you think it was about your music that she felt so connected with? 
Diamond: Funny thing is, she told me exactly what it was that drew my music to her. 
Christina told me she was going through a rough patch when she was on The Voice (US) and all her friends had gone home & that made her feel lonely. Then Christina heard my song 'Rivers' that came out & instantly took comfort in the lyrics & emotion. I'm so grateful I released that record, because of that record I met my best friend, even if our time together was short. 
You've had quite a long period out of the limelight to process everything that happened – did you manage to keep making music during that time and was it part of the healing process for you? 
Diamond: Fun fact: there are over 80 demo's & drafts written for songs in the time period where I took a break from releasing! Each one served a purpose during time off, some were about grief, while others were a mantra to recovery & everything in between. Maybe some will make it to the surface, who knows? 
Was there any point in time where you felt like walking away from music? 
Diamond: OH LORD YES. Many a time, however I'm blessed to have such wonderful people around me & each time I've doubted myself either my family, my partner, friends or Christina would talk me back to earth & reassure me of how far I've come & why I'm doing this project. 
What's next for you after Gravity? 
Diamond: To grow & build. 2020 is the year I put all my love & time into Diamond Eyes, to build relationships with my fan base, create a community, write from the heart & release the music people need to hear in times of hardship & doubt. 
Where would you like to see yourself in five years time? 
Diamond: Touring with a live show, living a full life. Working with passionate creators & paying it forward to more people I believe have a talent & need nurturing. I'd love to own a big warehouse with a bunch of studios & build a vibrant community of dedicated creative types.
Thanks for chatting to us Josh, good luck with the single! 
Diamond: Thanks again for having me, until next time!