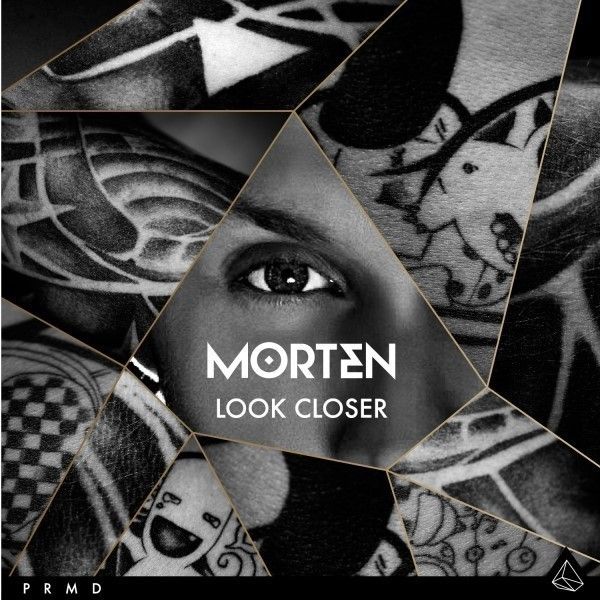 Morten – Look Closer
On August 6, PRMD Records will officially release the smash-hit single "Look Closer" from emerging dance music star MORTEN (Morten Breum).
As one of Denmark's most celebrated DJs, MORTEN is no stranger to the spotlight. Characterised by his eclectic take on progressive, electro-house and dubstep, it's no surprise that he's caught the attention of dance music's biggest trend- setters.
Earlier this year, "Look Closer" premiered on SiriusXM to rave reviews, was featured on Avicii's world-renowned podcast, LE7ELS and aired on "Pete Tongs Essential Selection" on BBC1. With support from Axwell, Avicii, Cazzette, R3hab, David Tort and EDX at such an early stage can only mean one thing: summer smash anthem!
MORTEN's original tracks have an innovative and refreshing quality. "Larva" featuring Rebecca & Fiona (Beatport Top 20) is an enigmatic and emotive progressive juggernaut adorned with budding synths, a well-mastered bass line and an apex that would breathe raw energy onto any dance floor. Another Beatport chart-topper was "86 Degrees"[Pinkstar], an undeniably original and progressive track.
MORTEN also has the ability to release tracks like "Get Static" [Big Beat], a collaboration with Betatraxx that is a heavy-stepping, electro-bomb perfectly tailored for a high-energy environment. MORTEN has released countless remixes, Medina's "Forever" [Ultra], Stafford Brothers' "Hello" Featuring Lil Wayne and Christina Milian [Cash Money Records] and Rebecca & Fiona's "Taken Over" [Ultra] and his most recent achievement is striking Gold with Larva (Far Away) [Sony] with more than 900.000 streaming.
MORTEN is scheduled to release his next four singles on PRMD Records and in addition to his upcoming releases, MORTEN will be busy performing at the world's biggest dance music events this summer. 2013 is going to be a very bright and exciting year for the Danish Viking!
PRMD Records was launched in April of 2013 by Ash Pournouri, founder of AT Night Management and manager/strategist behind the global sensation, Avicii.
PRMD Records is headquartered in Stockholm with an office in New York City. Read all about it here: http://www.billboard.com/biz/articles/news/1557294/exclusive-ash-pournouri-launches-dance-label-prmd-records
Morten Europeans dates:
July 28th Tomorrowland/ Samsung Stage, Belgium
Aug 3rd Golden Cut, Hamburg, Germany
Aug 4th Ushuaia, Ibiza, Spain