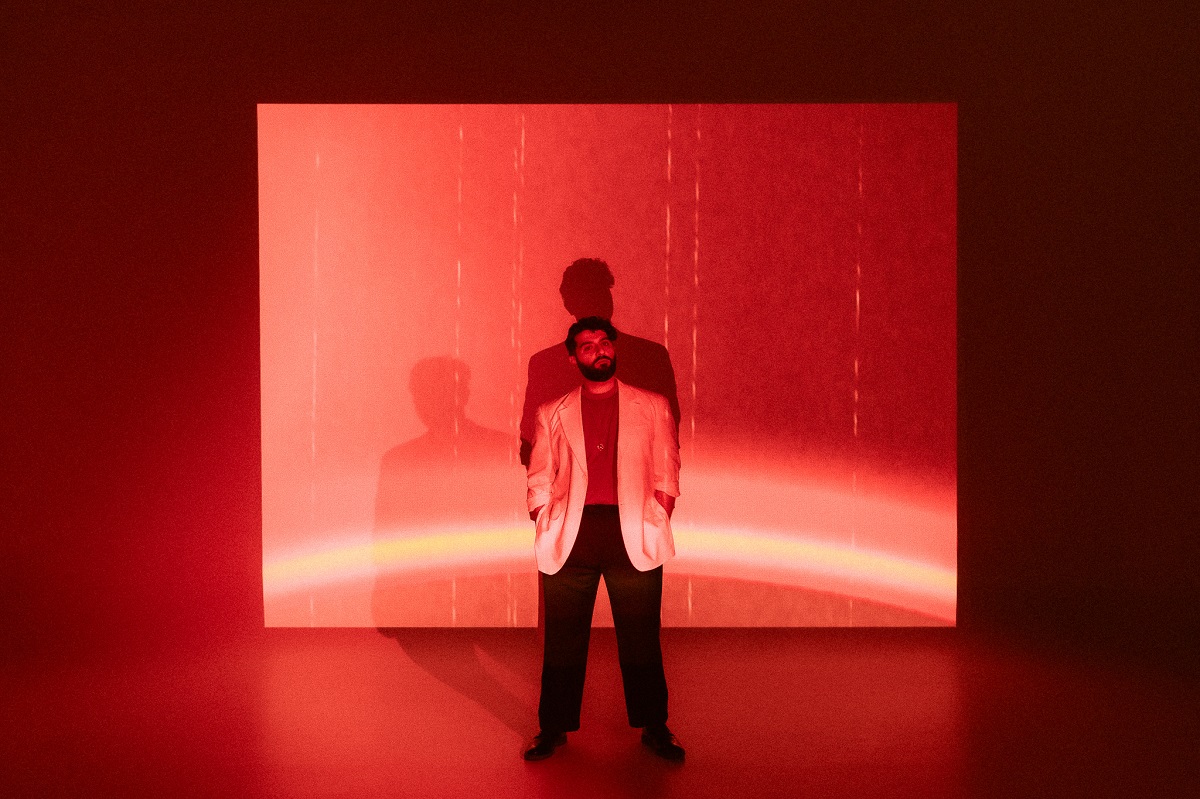 Motez releases hypnotic dance track 'Give Me Space', featuring The Kite String tangle.
Motez collaborates with The Kite String Tangle for an euphoric electronic record, 'Give Me Space', out now on Sweat It Out. Motez exhibits his vast musical knowledge by incorporating an array of genres and combining various styles of electronic music with classical elements. 'Give Me Space' makes clever use of house claps, classical piano arpeggios, and fast-paced dance and techno nuances. The release showcases The Kite String Tangle's enticing vocals, while lyrically the song is about needing time in life to figure things out. 
Motez discusses why he wanted to work with The Kite String Tangle and the meaning behind the track, "I've been a big fan of The Kite String Tangle since his first release; I really connect with his music and his work ethic. 'Give Me Space' was the result of me wanting to mix his beautiful voice with my take on 80s inspired dance music, something that I have been listening to a lot lately. Think lots of chorus effects, lots of arpeggios and big, gated snares. Thematically, it's a song about wanting space to figure out things in life. I felt like this was quite on point for me after our world was turned upside down over the last year. However, I was able to hone in on what I really want creatively and get back to what I truly loved about making music." 
Motez has cemented himself as a leading electronic producer in Australia, with the gold accredited record 'The Future feat. Antony & Cleopatra' as well as dance-floor favourite 'Down Like This feat. Tkay Maidza'. While more recently, the Adelaide via Baghdad producer has released dynamic electronic records such as, 'Where Have You Been', and 'Give Your Heart Away' both of which scored support from triple j, Kiss FM (UK) and KCRW (US). In 2020, Motez also showcased a different side of his sound with the release of 'Soulitude', an EP created during isolation, designed to bring his fans a sense of serenity and tranquility throughout the trying time. The EP took Motez to win best release, best music video and best electronic artist at the 2020 South Australian music awards. Outside of producing his own work, Motez has created official remixes for the likes of Goldlink, Disclosure and Ellie Goulding, earning him praise from dance icons such as Destructo, Justin Martin, Diplo and Flume. 
'Give Me Space feat. The Kite String Tangle' is out now via Sweat It Out