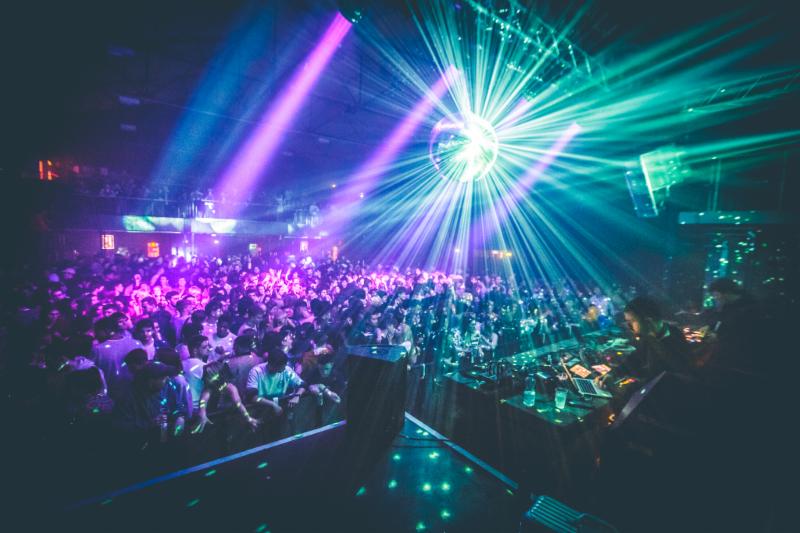 Motion, Bristol unveil huge In:Motion opening weekend lineup
Ahead of unveiling the next edition of its acclaimed In:Motion series, Motion outlines plans to kick off the run with a '24 Hours of Dance' marathon on Friday 28th September and Saturday 29th September 2018.
The opening weekend kicks off with an exhilarating bass-heavy lineup that promises to run furiously throughout the night, as the iconic David Rodigan and club maestro Redlight keep the Main Room locked down alongside DJ Zinc & AD, The Heatwave, DJ Decoy of Kurupt FM fame, Mina, The Blast DJs and special guest TBA.
As well as unleashing a ferocious two hour set of his own, Friction curates his Connections Album Launch stage and is joined by the likes of drum and bass royalty such as Macky Gee, Turno, Uncle Dugs (Jungle set), Pola & Bryson and The Blast DJs, as well as IC3, Linguistics and Navigator on venomous MC duties.
There's a Club Djembe takeover at the Tunnel, which naturally guarantees sun-soaked party vibes, with the summer soundtrack provided by KG, Say3, Ngaio, DJ Polo, Noire, Galtier, Mistareez and DJ Stolen.
On Saturday 29th September, Motion welcomes a breathtaking array of house and techno names that spans a mammoth sixteen hours and five stages that caps their '24 Hours of Rave' event in electrifying fashion. This will include an unmissable Jackmaster b2b Jasper James set, the genre-spanning glee of Rinse FM's Josey Rebelle and much-talked about Gramrcy, with Horse Meat Disco and Gideon also joining the immense line up.
Also set to play are the utterly masterful Joy Orbison and Floating Points, two legendary names that need little introduction, while Midland and Wilson Phoenix complete what is an astonishing roster at The Marble Factory.
Jackmaster will also return for a special solo appearance, locking down Motion alongside the likes of infamous selector Willow, effortless floor filler Amelie Lens and Blawan, riding the wave of recently releasing his fantastic debut album, while the venue also plays host to a terrific trio of Dekmantel Soundsystem, Orpheu The Wizard and Ellie Stokes.
Pre-sale tickets are available at 10am on Thursday, with general on sale 10am Friday. All tickets available here: www.bristolinmotion.com
FULL IN:MOTION OPENING WEEKEND LINEUP:
Friday 28th September 2018
22.00 – 06.00
Motion: The Blast
David Rodigan
Redlight
DJ Zinc & AD
The Heatwave
DJ Decoy
Mina
The Blast DJs
Special Guest: TBA
Marble Factory: Friction Presents Connections Album Launch
Friction (2 hour set)
Macky Gee
TC
Turno
Uncle Dugs (Jungle set)
Pola & Bryson
The Blast DJs
Hosted by:
IC3
Linguistics
Navigator
Tunnel: Club Djembe
KG
Say3
Ngaio
DJ Polo
Noire
Galtier
Mistareez
DJ Stolen
Saturday 29th September
15.00 – 07.00
Amelie Lens
Blawan
Dekmantel Soundsystem
Ellie Stokes
Floating Points
Gideön
Gramrcy
Horse Meat Disco
Jackmaster
Jasper James
Josey Rebelle
Joy Orbison
Midland
Orpheu The Wizard
Willow
Wilson Phoenix