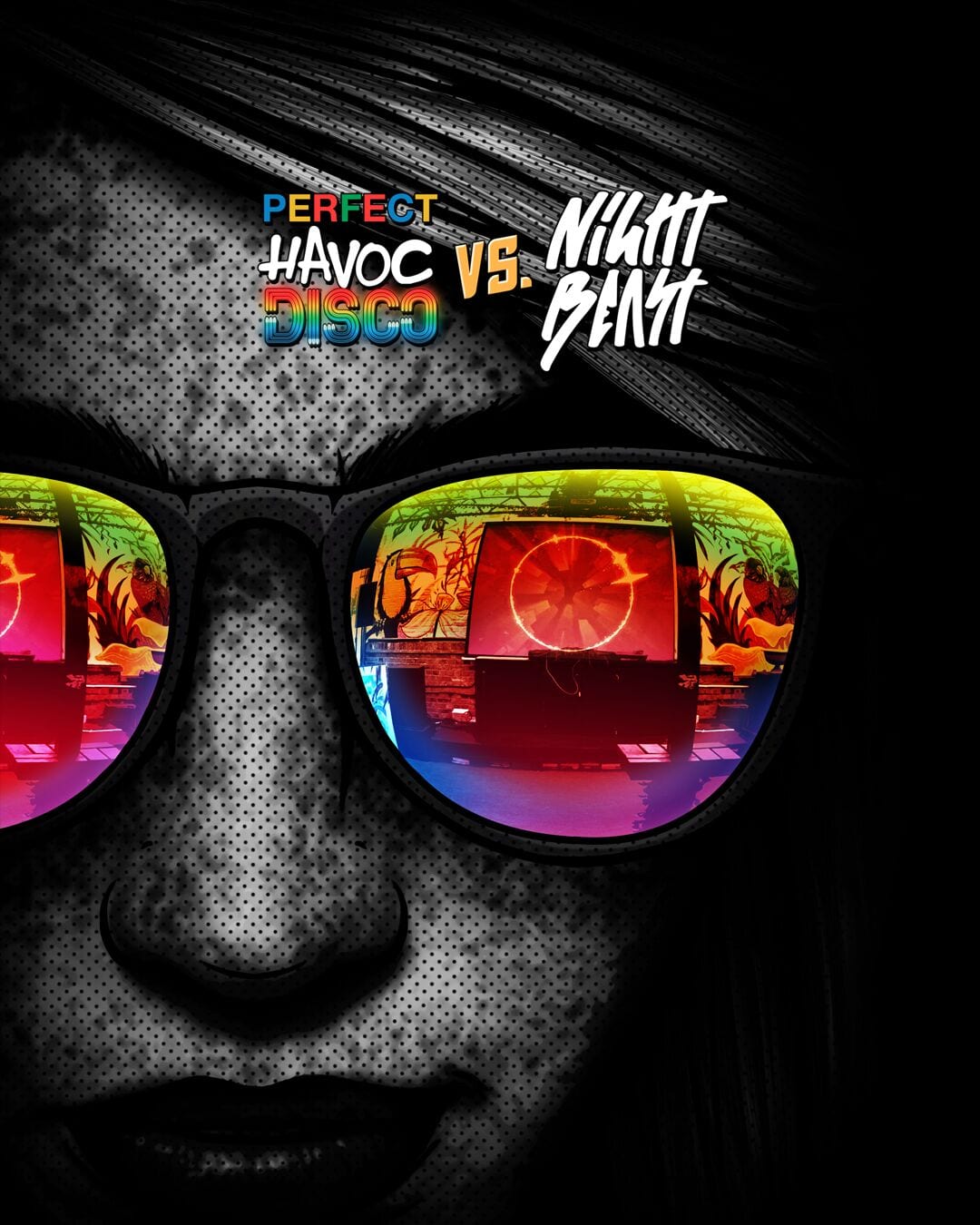 Perfect Havoc Disco vs Night Beast Records Takes Over Dalston Roof Park
Perfect Havoc Disco team up with Night Beast Records on Friday 24th August to kick off the bank holiday in style, with an intimate party at Dalston Roof Park, serving up the very best in house and nu-disco. Perfect Havoc has been steadily carving out a reputation for unmissable events with parties across the world, including San Francisco, Stockholm, Bergen, Helsinki, Paris and South Korea. Night Beast Records, the label set up by Adam Engelman of Blonde is fast developing a reputation for delivering quality electronic music, designed to move the dancefloor, making it the perfect partner for this party. Chart-topping UK duo, Blonde will headline, while Endor also brings his bass-tinged, house grooves. Rising stars, Swedish DJ / producers Oliver Nelson and Tobtok both step up, as does London duo, Linier as they celebrate their first release on Night Beast. DJ / Production outfit Eat More Cake and Perfect Havoc label boss Adam Griffin complete a huge line up of talent. Tickets cost from just £10 plus booking fee from http://bit.ly/2luYdnZ.
Also a record label and artist management agency, Perfect Havoc continues in its mission to discover the freshest talent and the biggest tunes. Across its in-demand artist roster, Perfect Havoc has racked up tens of millions of streams, platinum sales awards, big name remixes and releases on the likes of Kitsune, Ministry of Sound, Astralwerks and many more. Previous guest DJs at Perfect Havoc Disco include the likes of LeMarquis, Digital Farm Animals and Moullinex and the party continues to travel around the world, including the recent rooftop pool party at The Standard in Los Angeles. Back now on home turf at Dalston Roof Park, this event follows past London parties at Brixton Jamm, Hoxton Basement and Shapes, and what a night's in store.
Night Beast Records has enjoyed a flying start with the drive and A & R skills of Blonde's Adam Engelman behind the label. Releases from the likes of Endor, Trutopia, Biscits, Norwood & Hill and more, have enjoyed key support from heavy-hitters at radio and in clubland. Night Beast is a name to watch over the next 12 months and this party is the ideal way to experience its signature sounds.
PHd vs Night Beast Records is a chance to catch the hugely successful Blonde behind the decks, up close and personal in the intimate setting of Dalston Roof Park. The UK duo known for their crossover hits including 'I Loved You', 'All Cried out' and 'Nothing Like This'(with Craig David) will also celebrate the release of their new single 'Me Myself & I' on FFRR as they tear it up for those lucky enough to get hold of a ticket.
Endor continues his rise with releases on One More Tune (Warner), Island Records, Armada and of course, Night Beast. He comes to PHD vs Night Beast fresh from his latest mix on Toolroom Radio, so don't miss him.
Oliver Nelson famously remixed Blonde's classic 'All Cried Out' and his reputation as a purveyor of the smoothest nu-disco grooves is growing daily. Hugely in demand he has remixed the likes of Whitney Houston, Justin Timberlake, Anne Marie, Tove Lo and many more, and after releases on Island Records and Perfect Havoc, look out for big new releases coming on Astralwerks / Capitol Records (US). Don't miss this rare opportunity to catch him in London.
Fellow Swede, Tobtok is also enjoying a meteoric rise, with his new track 'As I Sleep' (a collaboration with Adrian Lux that has amassed 1.5m Spotify streams) scoring heavy support across the board including Pete Tong, and showcasing a more club-focused house sound. Tobtok will have just returned from his US tour to play this party, so will no doubt be dropping some tried and tested bangers.
Linier are making waves, with recent releases on the likes of Get Twisted, Eton Messy and now Night Beast, with the future classic,'Questions'. Catch them at Dalston Roof Park to see why the buzz is growing.
Eat More Cake, the duo from NW London continue to be tipped for big things with releases on Whartone, Grin, Urbantorque and Perfect Havoc Records to name a few and are enjoying support from Radio 1, KISS FM and MoS Radio as they keep push their sound forwards.
Adam Griffin brings many years of A & R experience to the turntables to craft a set guaranteed to be full of quality house music, as proven at many PHd events in the past.
Dalston Roof Park is a perfect setting for this party. Nestled amongst Hackney's Victorian buildings and overlooking London's skyscrapers, Dalston's only rooftop venue is an opportunity to see the landscape differently. Framed by the city skyline, this rooftop oasis transforms what was once a forgotten space into a cool music venue, plushly turfed and brimming with flowers, palm trees and a Martin Audio Soundsystem! With a 5pm start, Perfect Havoc Disco vs Night Beast Records will be a summer highlight, listening to the coolest house and nu-disco as the sun goes down over Dalston and the stars come out.
Perfect Havoc Disco vs Night Beast Records is set to be a fast sellout – a crowd of the cool and the colourful dancing on an intimate rooftop in Dalston to a soundtrack provided by some of the best established and up and coming talent in electronic music. Check out the video from the Perfect Havoc Disco at Brixton Jamm HERE. Tickets are now sale from just £10 – follow this link to buy now: http://bit.ly/2luYdnZ.
EVENT INFO
Perfect Havoc Disco vs Night Beat Records
Date: August 24th
Venue: Dalston Roof Park
Address: 18 Ashwin St., London E8 3DL, United Kingdon
Time: 5:00pm to 00:00am
18+
Ticket link: http://bit.ly/2luYdnZ
LINKS
Facebook event page: http://bit.ly/2MQoJUr
www.soundcloud.com/perfecthavocmusic
www.facebook.com/perfecthavocmusic
www.twitter.com/perfecthavoc