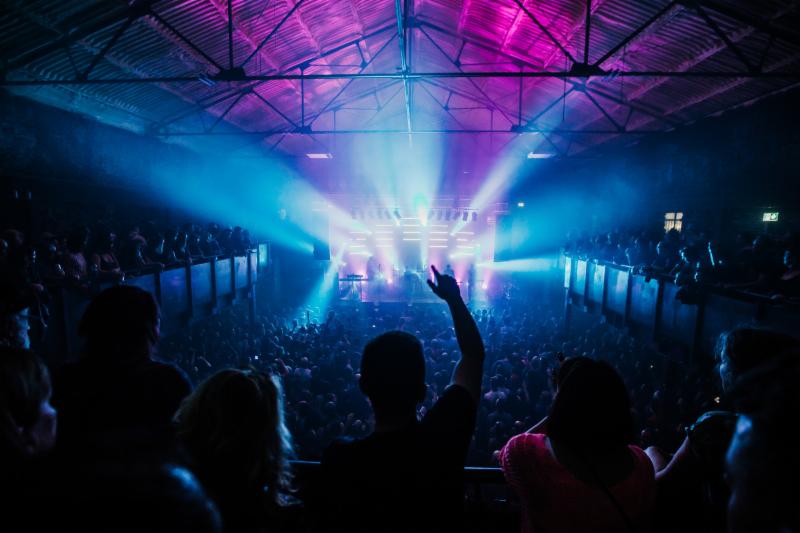 Motion Hints At Big In:Motion Anniversary Plans, With The Road To 10 Years Of In:Motion
Just weeks after bringing the curtain down on its most ambitious In:Motion season yet, Motion kicks off ten year anniversary plans for the series with the Road To In:Motion.
After hosting a colossal 36 shows over 15 weeks in 2018, with artists as wide-ranging as Groove Armada, Chase & Status, Jeff Mills, Flying Lotus and Deadmau5 alongside label showcases from the likes of Drumcode, CruCast, Anjunadeep and Hospitality, In:Motion cemented its reputation as one of the UK's leading club series.
Now, Motion reveal the Road To In:Motion, a run of parties that will pave the way to 10 years of In:Motion later this year. The countdown will get underway with Dusky Presents this Saturday, as the duo are joined by special guest Robert Hood and more for a party of riotous proportions, while Black Coffee's highly anticipated set on Friday 15th February and Charlotte de Witte's blistering techno on Friday 15th March are sure to be staggering highlights. Bristol's deep love affair with bass music continues as Hospitality, RUN and Andy C touch down for multi-room takeovers with monster lineups in tow, the latter playing a 2 hour set alongside Dimension, Darkzy and more on Saturday 23rd February 2019. Solid Grooves, Alan Fitzpatrick, Mall Grab and Paul Van Dyk are also locked in to host unmissable parties.
Expect more breathtaking shows to be added to the journey in the coming months, as the Road To 10 Years Of In:Motion begins.
View the full schedule here: www.motionbristol.com/road-to-inmotion