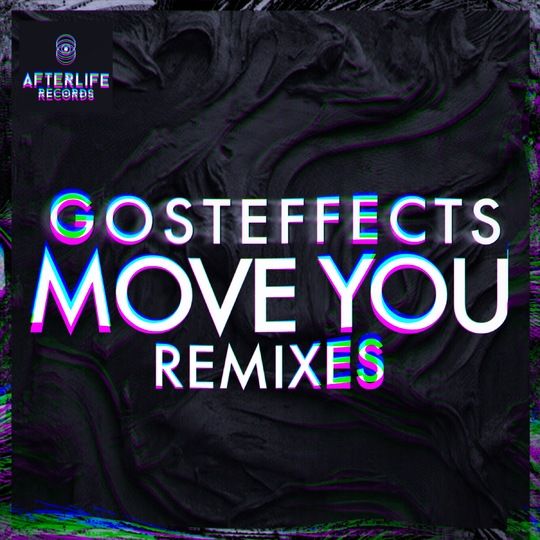 Gosteffects - Move You Remix EP
New York-based artist Gosteffects (John Bourke) just debuted a four-track remix EP for recent single "Move You" on his own Afterlife Records, and in celebration of the release, the full EP is now available for streaming on Soundcloud HERE.
Along with fellow remixers Playin'Fields, Mr. Kristopher and Christien Cazarez, with the Move You EP, Gosteffects delivers three new remixes as well as the original club anthem, all primed and ready for the floor.
"Move You" is the soundtrack for dimly lit, sweat soaked, after hours warehouse parties. In classic Gosteffects fashion, sinister chord stabs reign over hypnotic industrial percussion, as an entrancing vocal, oozing with sex appeal, commands the dance floor to move their bodies.
Gosteffects says of the release, "I am elated to have such a strong round of remixes for "Move You" coming out on my label, Afterlife. I love what each of these artists are doing and I'm honored to have them remix "Move You." Christian Cazarez hammered it into a high energy breaky banger of a rework. Mr. Kristopher and I guided our aural wondering to the den of deeper, darker, devastating Industrial Techno. Playin'fields has rounded the release out with a beautifully vibey tech-house rendition which highlights one of the juiciest basslines I've ever heard. Keep your ear to the ground for new music coming from all these artists in 2016 on Afterlife."
Tracklist:
1. Move You (Original Mix) – Gosteffects
2. Move You (Mr. Kristopher & Gosteffects Remix) – Gosteffects
3. Move You (Christien Cazarez Remix) – Gosteffects
4. Move You (Playin'Fields Remix) – Gosteffects