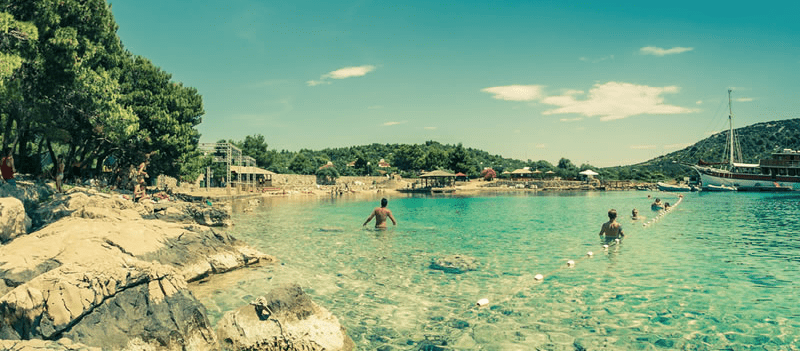 Movement Croatia announce first round of artists for 2016
The world famous Movement brand is making another bold move by setting up a third festival—to accompany the Detroit and Turin editions-in Croatia. Taking place from July 28th to August 1st at The Garden, Tisno, it will play out in a picturesque location with crystal clear blue seas, cloudless skies and in baking sun, a short drive from Krka National Park, with stunning waterfalls and natural pools.
Movement in Turin, Italy, was another record breaking success in 2015, its tenth year. With more people than ever through the doors to enjoy not only headline sets from tens of top acts, but also the cultural and environmental offerings of Movement, the festival once again proved it is one of the most essential in the world. As such this new edition is sure to be just as revered.
At Movement Croatia there is sure to be dancing under the sun and stars at the Main Stage and the incredible water-side Beach Stage, as well as being able to watch the sun come up at dawn in the fully open air Barbarella's Discotheque (where the likes of Siberian techno temptress Nina Kraviz, electro titan Dave Clarke and many more will play) all part of a truly unique adventure in Tisno. As well as that of course, there will be some brilliant boat parties planned as well as day and night parties, and these take place on The Argonaughty, a seafaring salty sea dog who over the years has hosted some truly amazing parties. Onsite accommodation, ranging from air-conditioned apartments to glamping, camping and airstream trailers – and Tisno party trains running on a loop between the town centre and the Festival's entrance – will ensure that you don't miss a single minute of the action.
As for who will be playing, Diynamic boss Solomun, Cocoon chief Sven Vath, house legend David Morales, plus Derrick May, Maurizio Schmitz, Octave One, Steve Rachmad and further DJ stars lining up for some fun in the sun include Berghain heavyweights like Ben Klock and Marcel Dettmann, Detroit legends making a nod back to the original movement in Robert Hood presents Floorplan as well as minimal mistress Margaret Dygas.
On top of this, brands including Lola Ed and Half Baked, Sunday Breakfast, Solid AM (who will have Eli Verveine, Evan Baggs, Fumiya Tanaka, Guido Schneider, Jan Krueger, Steve O'Sullivan and Vera all playing for them) and more will all be involved with their key residents as well as top international guests.
Many more big names, boat parties and special treats will be announced in the coming weeks so keep your eyes peeled.
Tickets & info – http://www.movement.hr/
Facebook – https://www.facebook.com/MovementCroatia
Movement Croatia
July 28 – Aug 1
The Garden Resort in Tisno, Croatia
http://www.movement.hr/