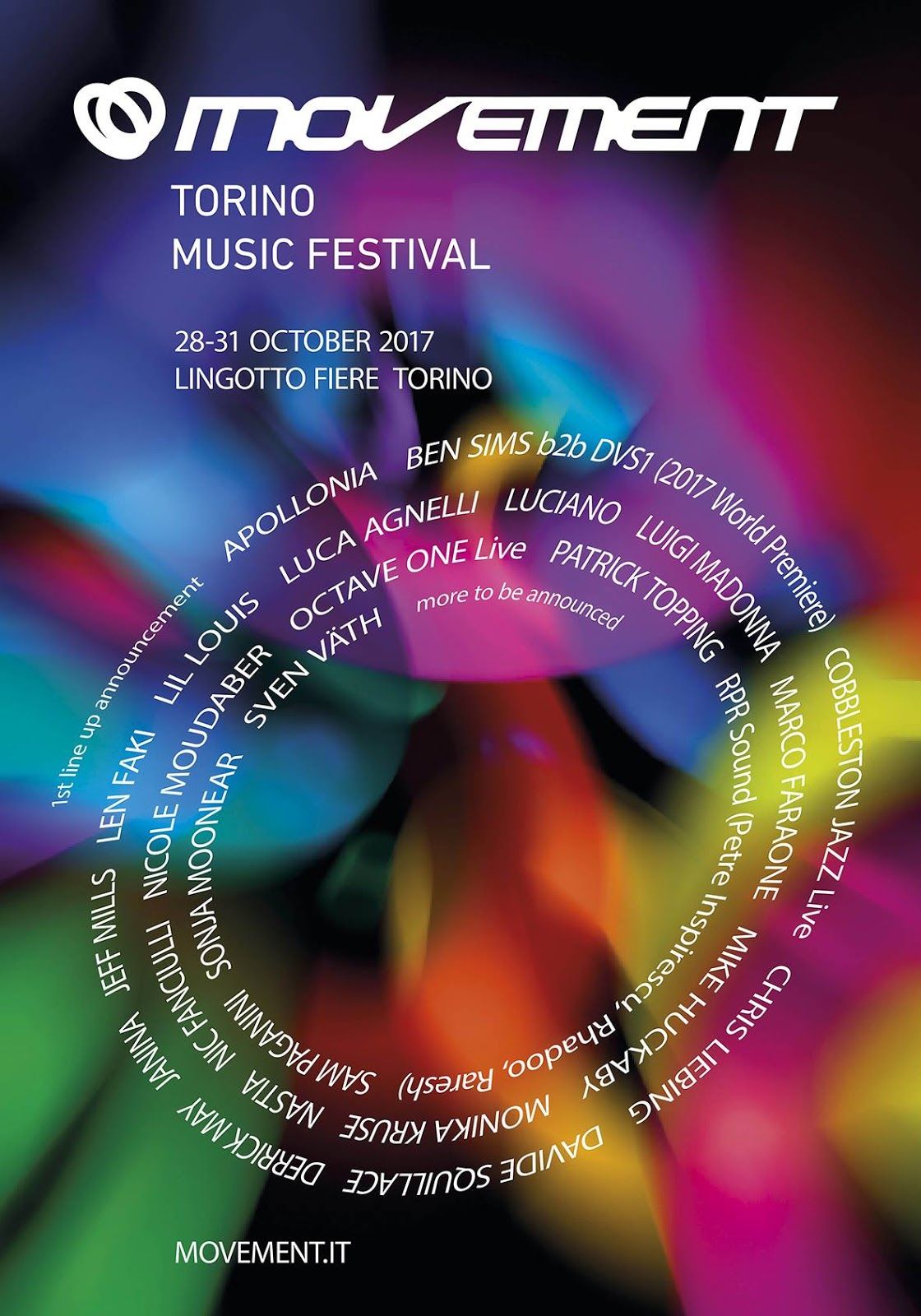 Movement Europe doubles up in 2017
The leading techno festival in Europe is back with a bang in 2017, but also with a difference: this year it will offer two huge main shows on October 28th and 31st, as well as a series of smaller lead up parties and plenty of events in between, all in Turin. As ever, only the biggest names will play such as Sven Vath, Octave One, Sonja Moonear, Jeff Mills, Derrick May, Nastia and many more.
The main venue for this is Lingotto, with main shows on October 28th and 31st and a run of smaller events during what can be called a "Halloweek" from October 25th to 31st. There will also be some special lectures on dance music issues at Politecnico di Torino and you can attend either both events on their own or the whole run of shows and enjoy an extravagant week of techno.
The first wave of names announced for the shows include real heavyweights such as French house trio Apollonia, while techno titans Ben Sims and DVS1 will also play together for the first time ever in a world premiere. Cobblestone Jazz will be on hand to play a live show, with CLR boss Chris Liebing, Italian Davide Squillace and Detroit pioneers like Octave One (live), Jeff Mills and Derrick May also playing. From Berlin and Berghian will be Len Faki, house originators Lil' Louis and Mike Huckaby will also play as well as Cocoon label boss Sven Vath, Cadenza's Luciano and Swiss star Sonja Moonear.
Add to this DJs like Patrick Topping, Ukraine's techno heroine Nastia, Italian Luigi Madonna, Marco Faraone, Terminal M boss Monika Kruse, UK Saved boss Nic Fanciulli, Mood Records star Nicole Moudaber and the legendary RPR Soundsystem from Romania and you have a fine mix of men and women from across the worlds of house, techno and minimal all lining up, with more to come.
Website – http://www.movement.it/2017/
Twitter – @MovementEurope
Facebook – @MovementFestival