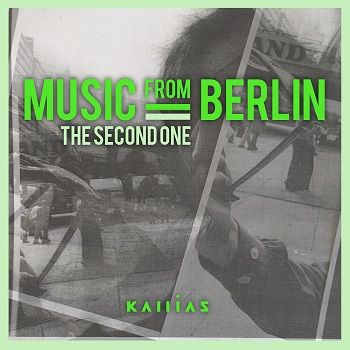 Various Artists - Music From Berlin 2 (The Second One)
Still in the Berlin mood? We know that! And due to that fact we compiled No. 2 – Music from Berlin 2 – The Second One.
After Eleftherios Mukuka's "Rainfall" from compilation No. 1 the exclusive track "I Remember" by Dan Grassler in No. 2 features electronic signature elements on the same peaked level: bright and mellow synths, deep bass and great merging A/B parts – more than a worthy successor!
Let's see what's going on over here deep between Charlottenburg, Schöneberg and Steglitz: we're starting with a classic – Alle Farben – "Liebesgaben". Followed by Solvane and the triplet combo Ante Perry, Ulf Alexander and Nod One's Head we're "Leaving" eastwards to the South Eastern section of the city. Arriving there, we ask a pretty girl and a man with a "Moustache" for the direction and luckily Bebetta and Nana K. can help us out.
Dressed like biscuits we're traveling onwards to the near East. Friedrichshain, Mitte and that one "Rising" mountain by Clear Void everyone knows. Just to have a Dinnerdate with – "Leech" and Happy Medium's "Breathe" as a desert.
A round sum up for a great day with a great candlelight dinner in the German capital – KAL 047 – Music from Berlin 2!