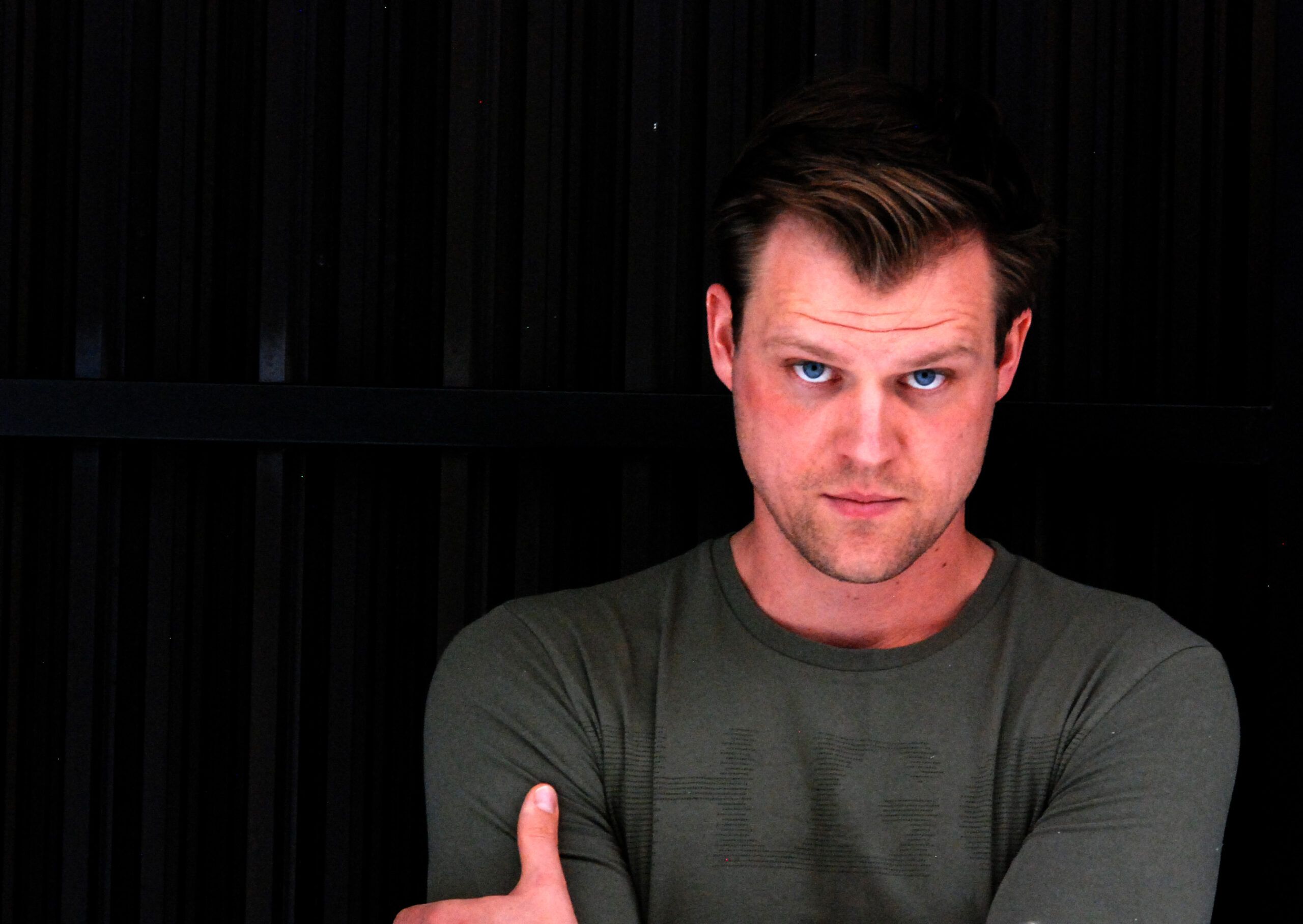 Music Production 101 With: Anderson
Philadelphia-born David Stephens AKA Anderson is something of a veteran on the club scene with over a decade at the sharp end of the industry both as a DJ and producer. Releasing on Kult, with having spent time living and picking up influences in Berlin, Barcelona and now Mexico, it's fair to say Anderson has a good idea what it takes to get bodies moving on the dancefloor. Add to this the fact he's worked with music tech giants, Native Instruments, we reckoned we had to speak to him about his approach to laying down a track in his studio.

We caught up with Anderson and asked him to divulge a few secrets.

Hi Anderson, thanks for taking time to talk to us about the production aspect of your career. Can you tell us about how you got involved in producing?
Sure thing. I started DJing back in 2000 and became addicted to it. Most friends were happy to just keep DJing but I wanted more so I tried producing back in 2005 and simply found it far more addictive than DJing.

Are you a self-taught producer?
I am. It's taken me over 10 years to get where I am and I'm still learning. When I started YouTube tutorials didn't exist so I had to read books. Remember those?!

Yep, we sure do. How do you develop your music production skills and talents?
I buy all my products. That's right, no cracking or illegal downloading. When I spend the money I feel like I've really got to squeeze everything out of the software, so I lean into it and push through the hard parts. Sounds strange, but it works.

Interesting concept. Where do you get your inspiration when producing new music?
I get it early in the morning at 5:30am right after the first cup of coffee. I'm in the studio every morning banging out tunes. Coffee is important, and if I have a consistent cup, I'll rip through music in no time.

What's the typical process you go through when working on a new tune?
I start with something new every so often. Not every track, but if I'm working on heavy, dub techno, I'll start with an atmosphere or pitched-down vocal sample and the track is built around that. If I heard bass-driven techno at a club, I'll sidechain a bassline and work everything from that one loop. Expand, rinse, repeat.

Do you have a favorite production technique?
Yeah, I don't spend much time stuck in the creative process. I can deconstruct a track so often that I could make 5 tracks just from the one that's finished. I stick with an idea and bring it to completion. It doesn't work 20% of the time but most of the time I strike gold.

When you are producing, what are your go to plugins and equipment?
All Native Instruments products. I used to work there full-time and I understand the products inside and out. They're the best. I write 100% of my music in Maschine; it's best to write music fast and chop up ideas. The S49 Keyboard is a must-have.

What's your favorite synth?
Massive. Hands down. It's still on the first version since its release in 2007. The perfect synth.

What's your favorite sample pack?
NI's Dark Pressure for Maschine. Oldie, but a goodie. Anytime I need something good, that's my go-to kit.

Do you have any favorite plugins for mixing and mastering?
All the Fabfilter products are my secret mastering weapons. The transients are punchier, compression is under control, no dynamics are lost in limiting. They're the closest to analog mastering I've ever found.

Also, ariamastering.com; he only automated analog mastering system out there, and the best sounding masters I ever got back. I couldn't believe how good my music sounded.

Automated analog mastering? Will look into that. What plugins/equipment is on your master channel?
Fabfilter Pro C, Pro Q, Pro G, and Pro L…in that order! Buy the products and mastering won't be so difficult. You can A/B your track with the analog and pick the better one.

How long does it usually take you to complete a new track?
(Laughs) Tracks are never completed, they're abandoned! I've put a limit on myself to finish 80% of a track in 3 days. If it's not done then, I'll keep deconstructing it. After that, the rest is just slight tweaking & arranging.

Which traits do you think make an excellent producer?
Daily discipline makes anyone excellent in anything. Get in the studio every day. If it's 15 minutes in the morning, or 6 hours on a Saturday, just make sure you're in the studio every day. Don't try to cram in a week's worth of work on a weekend. You'll produce better if you write 30 minutes per day in a week, rather than 3.5 hours in 1 day on the weekend.

Know your process & know your equipment. Don't redo your whole process because of a new purchase, or because you saw a catchy video. Make music your way.

Kindness & humility are the best traits, though.
Finally, what can we expect in terms of new music from Anderson?
I've got a few new releases getting signed. Some are dark & heavy, some energetic and fun. More releases coming in December; better tracks that make the DJ earn it. You'll see.

Anderson Online
https://www.facebook.com/anderson.music.anderson
https://soundcloud.com/anderson-music
https://anderson-music.bandcamp.com/releases