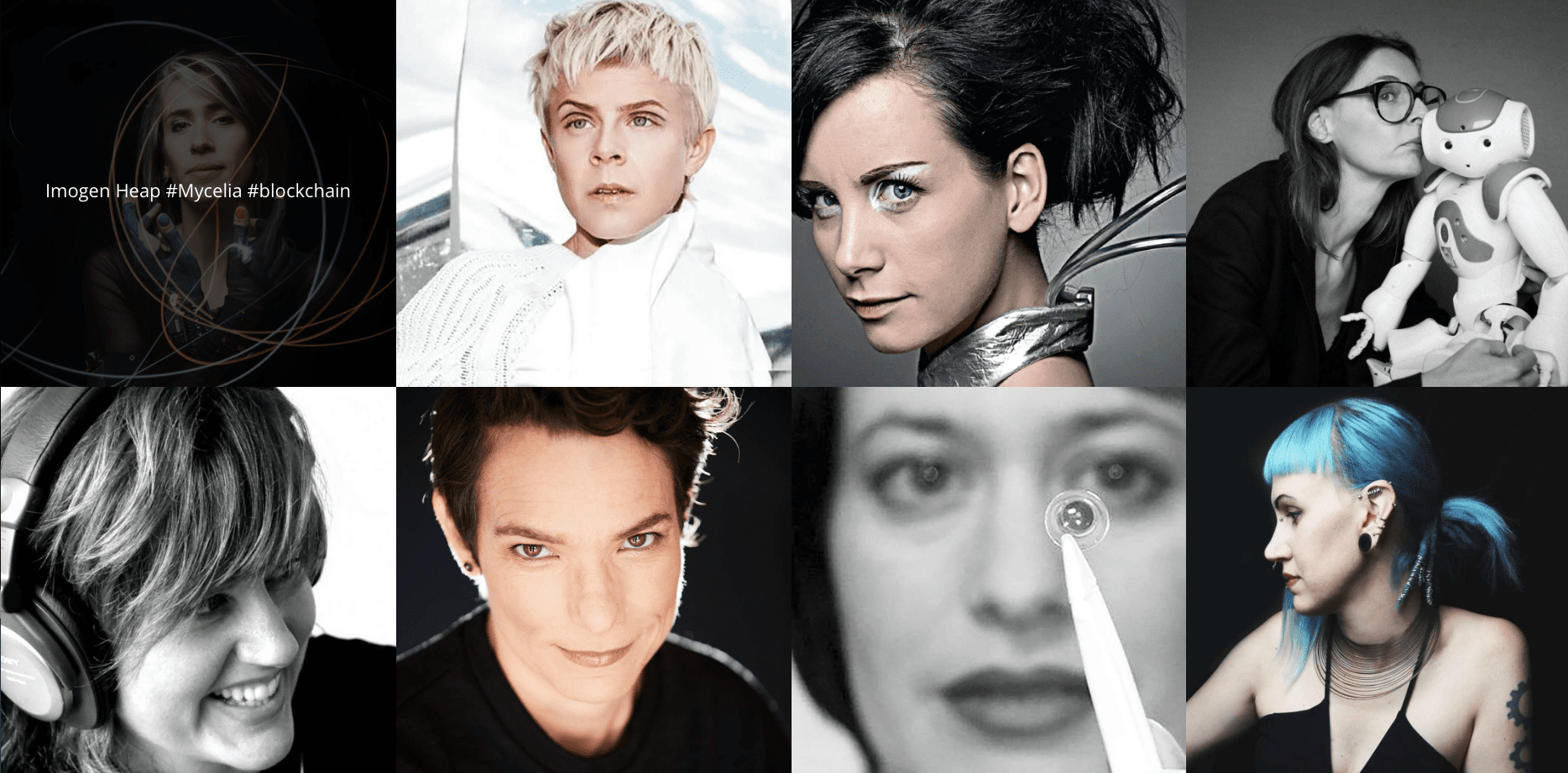 Music Tech Fest breaks new ground with '50% women' policy
Music Tech Fest, the pioneering global festival of music ideas and innovation, is today announcing its '50% women' policy – not just on stage, but across every technology area of the festival.
Put simply, 'Music Tech Fest is 50% women'.
Bringing together AI, Robotics, Neuroscience, Data, Fashion Tech, VR, Blockchain tech and much more in a unique and hands-on way, this diverse and inclusive festival will feature the top creative minds from all industry and academic sectors with a view to inspiring other women to get involved both now and in the future.
After five years as a nomadic festival with 10 major events all over the world, Music Tech Fest will take place between 3rd – 9th September at KTH Royal Institute of Technology in Stockholm, where the city's catchphrase is 'A Woman's Place'. Serving as a laboratory to gather experts from science and art to reinvent tools, instruments and interactive environments for play and for industry, the festival will combine cutting edge performances with the latest innovations connecting artists, technologists and business in a vibrant environment..
Festival Director Andrew Dubber says: "This is a time of enormous change and huge paradigm shifts and is the first time ever that an event of this kind has been organised. We can't afford to miss out on any intelligence or perspectives which is why Music Tech Fest is 50% women. We believe if more women were in charge of decision making, the world would be a richer and fairer place – and that if women are at the forefront and more visible in the mainstream of technology, we'll create the tools to make this better world possible."
Boasting a 24-hour innovation camp with 150 hackers and creatives, a music tech 'playground' featuring vintage recording gear and the latest synths and gadgets, educational areas for families, sonic art installations, industry keynotes and much more, it will also include unique collaborations, new works created on site and premieres of future technologies.
According to festival founder Michela Magas, European Woman Innovator of the Year, there are already innovation events aimed exclusively at women, but Music Tech Fest is unique in putting women in the lead right across the board within a multi-gender space. "This is not just about having more women on panels. Music Tech Fest is 50% women researchers, engineers, artists, scientists, hackers, makers, industry representatives and attendees. Stockholm is the perfect location to make this happen."
Women in the lead at MTF Stockholm:
Imogen Heap has chosen MTF Stockholm for the launch of her Mycelia World Tour. She leads a week-long laboratory on blockchain tech, showcases the latest Mycelia technologies, and includes a series of both intimate and public performances.
The festival features Tekla workshops to teach technology skills to girls – an initiative by Swedish pop star Robyn.
Internet research pioneer Nancy Baym leads the research symposium.
BBC technology presenter LJ Rich hosts the 24-hour hack camp.
Robotics professor Danica Kragic and fashion tech designer Anouk Wipprecht present a five-day innovation lab in a decommissioned nuclear reactor chamber.
NASA scientist and musical instrument designer Kelly Snook hosts the 24-hour creative labs tackling challenges of Radical Inclusion.
Florida multimedia artist Synthestruct (Ginger Leigh) creates and curates the sound art experiences in the MTF Space.
Watch out for further announcements of incredible women in the lead, including a rising star of industry innovation, a champion of sustainable cities, and a veteran of open innovation.